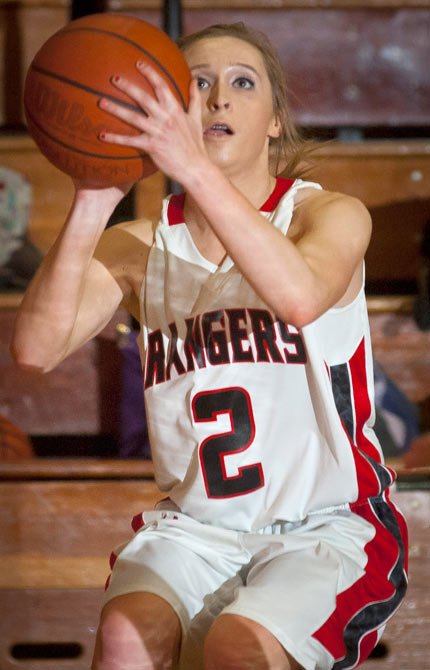 Mother Nature has definitely had her hand in the final finish of the Big Sky Conference this season.
As a result of athletic director meetings, only records amassed from east-to-east and west-to-west will be calculated when it comes down to the final three participants in the upcoming district playoffs.
There have been several cancelations and due to time constraints some games have been eliminated, and schools will schedule games this week in bunches in order to satisfy their schedules.
The South Wasco County boys and girls will play three times this week with a road game at Sherman starting at 6 p.m. Wednesday.
That game will be followed up by home tilts versus Dufur on Friday (6-7:30 p.m.) and Horizon Christian on Saturday (4-5:30 p.m.).
The Sherman Huskies probably have the toughest hill to climb of the West Division, as they had four games on the docket, including Monday night's makeup home game versus Dufur (roundup at end of this story).
After Wednesday's home contest against SWC, the Huskies host Central Christian at 6 p.m. Thursday, before ending the regular season at 6 p.m. in Hood River versus Horizon Christian with the girl's basketball team tipping off at 6 p.m.
The Dufur Rangers just have one game remaining, in Maupin versus South Wasco County on Friday.
Tentatively, Dufur has a scheduled home doubleheader versus Ione at 4 and 5:30 p.m., but those plans may change later in the week.
On the other side of the basketball landscape, in the 5A Columbia River Conference, The Dalles Wahtonka athletic department announced that it is changing tonight's games to Wednesday, with the boys at home against Pendleton at 7 p.m. and the girls on the road at the same time.
Friday, the Tribe hosts Hood River Valley for two games at Kurtz Gym starting at 5 p.m.
There has also been a plan to schedule the Hermiston versus TDW games canceled last week on Friday, Feb. 7, back to Friday, Feb. 28, as the No. 4-ranked girls pay host to the No. 3 Lady Bulldogs at 7 p.m. for senior night festivities.
No. 7 Dufur drops Sherman
The No. 7 Dufur Rangers took one step closer towards securing another Big Sky West Division crown with a 39-21 victory over the Sherman Huskies Monday night in a makeup girl's basketball game in Moro.
For the first two quarters, the Lady Ranger defense worked fits on Sherman, holding them to two field goals over the first 16 minutes of action.
While the defense held their end of the bargain, Dufur's offense did just enough for 10 points apiece in the first and second frames to take a 20-6 halftime lead.
Sherman, however, shook the cobwebs and found some answers offensively with a game-high nine points in the third quarter, but the Rangers were right on task themselves with 13 points to swell the advantage out to 33-15 entering the final period.
"(The) difference in the game was our offensive execution was very poor and Dufur's was very good," said Sherman head coach Steve Kaseberg.
For the Huskies, Katie Poirier tallied nine points, and Andie Harrison added five points to the mix.
Dufur senior Alexa Macias had her stroke working well for 11 points, Taylor Darden posted eight and, down on the blocks, Kelly Heemsah, muscled home six points.
Through the course of a season, Dufur head coach Hollie Darden said that teams learn on the fly with adjustments and overall progress later in the season.
Since Dufur is perennially one of the top teams in the west, they have to fight off squads that bring their highest amount of hustle and grit to the hardwood.
"If they are going to step up and perform at a higher level, we have to do the same," said coach Darden. "That is the message we have discussed and where we are trying to get to now. We need to make sure that when we show up that we are ready to go, whether in practices or in games. If we do that, we will continue to improve and gel and peak at the right time. That is our main message right now."
While still hovering at the No. 3 district slot with three games left on the schedule, coach Kaseberg is still holding out hope that his group can become more consistent and establish more continuity on offense.
In the past three games, Sherman has averaged 30 points a clip, going 1-2 in that span.
"We have to be mentally stronger on that end of the court and we can't be afraid of contact on the shots," the coach said. "It's crunch-time, and every possession counts from now on. It is definitely time for our core group to step up and be solid leaders on both ends of the floor. I know they can do it, but they have to believe it in themselves more importantly."