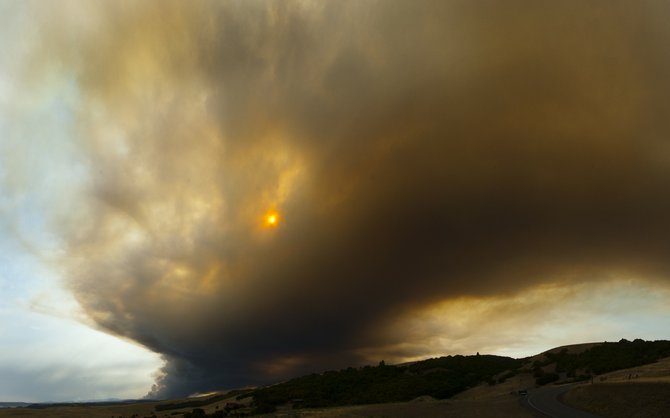 Oregon's Office of Emergency Management doesn't have a good enough plan in place to assure the state is fully prepared to recover from a major disaster. An audit by the Oregon Secretary of State blamed insufficient planning and organizational problems.
"The incomplete emergency management plan could delay relief efforts and decrease recovery effectiveness," the audit found. "Oregon also stands to lose significant federal funds in the event of a disaster, because its hazard mitigation plan was downgraded due to its insufficiencies."
The audit also cites instability within the ranks of the office's upper management. Heavy turnover and extended vacancies have apparently created a leadership vacuum.
The irony of these findings is that if policies and procedures had been firmly established before the upper management upheaval, some of these insufficiencies might not have occurred.
That's what policies and procedures are for, after all, to document the processes and assure continuity that extends beyond the stay of single individuals.
Among the specific problems: lack of a strategic plan, limited relevancy of performance measures, outdated and incomplete policies and procedures, irregular employee evaluations, and lack of a training plan for professional development.
The consequences of these deficiencies have included unfair labor practice claims, and a general lack of trust and moral among employees.
The good news? Emergency Management has new leaders in place and work has already begun to correct its deficiencies.
The bad news? Well, there are a couple things:
• All the department's current upper management was replaced between May and October of 2013. Hopefully, some of those folks were hired from within. Otherwise, the department may suffer further from a lack of institutional memory.
• The new managers say current staffing levels are not adequate to cover all desired capabilities.
One of those desired capabilities is to have a plan in place for how Oregon will manage the aftermath of a Cascadia earthquake event.
Significant Cascadia subduction zone earthquakes occur every 200 to 1,000 years. The Cascadia fault, where two tectonic plates meet, stretches 1,000 miles, from Vancouver Island to Northern California.
Potentially massive earthquakes between the two plates can release hundreds of times more energy than the Northridge quake of 1994 or the Kobe quake of 1995, damaging wide regions inhabited by millions of people. In other words, they are what everybody means by "the Big One."
By its very nature, the Office of Emergency Management plans for events that might never occur — within our lifetimes, at least — and for events that are much more likely to occur, like catastrophic wildfires and major floods.
When resources are scarce, it makes sense to apply them to the areas of greatest and most urgent need. However, it is critical to balance those needs.
Like almost every organization on the planet, resources are not unlimited. But it is critical that planning for the remote possibilities — especially for those with the potential for such terrible consequences — is in place to manage the fallout.