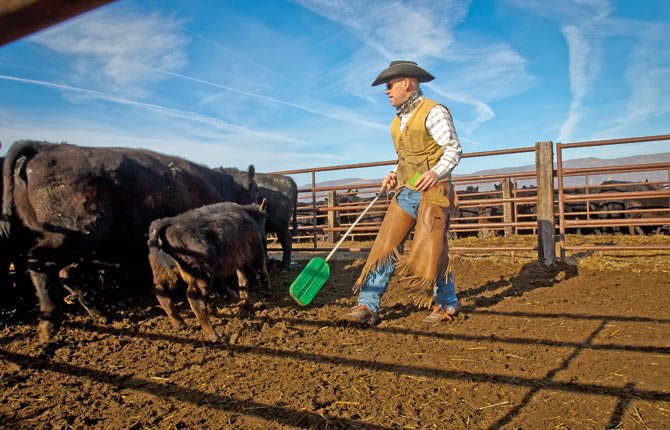 MAUPIN — Singsong chants of "Come on gals, come on gals, hi, hi, hi," and "Hey ladies, hey ladies," are accompanied on a cold winter day by a cacophony of protesting moos and bellows.
Cowboy Keith Nantz and his crew are walking behind the recalcitrant cows, some of which gave birth in the fall and have calves by their side, and some that are pregnant and will deliver within the next month or so. The men use words of encouragement to keep the cattle moving toward a labyrinth of stock pens in the corral.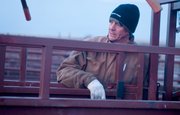 Working behind the scenes at the Oak Springs Road ranch between Tygh Valley and Maupin is Poncho, a border collie who races behind the cattle and nips their heels to get them headed in the right direction.
It is time to change out identification ear tags on the registered cows that are too faded to read with a new brand that is much more legible. In addition, Nantz will inoculate them with shots in the neck, which follows Beef Quality Assurance guidelines by being kept away from the meat. He will also give them medicine to prevent internal worm parasites.
The numbers on the tag begin with the year the cow was born, followed by the numerical order in which they arrived to create a four-digit figure. They are placed in the left ear of females and the right of males.
Yellow tags are used for the commercial side of the herd, which is raised solely for beef. Red tags for registered Angus and white tags for a hybrid breed of Gelbvieh and Angus that also has a registered genealogy. Their female calves will become part of the herd to replace those that are harvested due to age or for other management reasons. Their male offspring may become bulls that are sold to other producers or castrated as steers for meat.