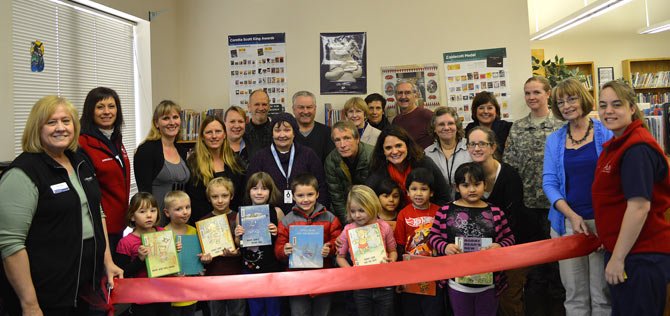 The Dalles Leadership Council of SMART (Start Making A Reader Today) will hold its annual funraiser for local programs, A Taste for Literacy, on Sunday, Feb. 23, from 2 to 5 p.m. at the Sunshine Mill in The Dalles.
"A Taste for Literacy is a wonderful event that has truly become a community staple, bringing SMART friends and supporters together to celebrate the transformative power of reading in a child's life," said Mike Wacker, president of SMART's Leadership Council in The Dalles. "Last year, 75 people joined us and helped SMART raise $7,400 to benefit local programs, and we're hoping to building on that success this year."
All donations received at A Taste for Literacy will directly support SMART programs at Chenowith, Colonel Wright and Dry Hollow elementary schools, where the organization is collectively serving more than 70 children with weekly one-on-one reading sessions and books to keep with the help of more than 60 volunteers.
Those interested in tickets and additional information can contact Wacker at 541-298-2432. Tickets include wine tasting and heavy hors d'oeuvres. The event is sponsored by Mid-Columbia Medical Center, von Borstel and Associations and many other area businesses and supporters.
SMART is a statewide nonprofit organization that envisions an Oregon where every child can read and is empowered to succeed. It partners with schools around the state and engages community volunteers to read one-on-one with PreK through third grade children, helping strengthen literacy skills and encourage a love of reading.
Visit www.getSMART oregon.org or call 877-598-4633 to learn more about SMART.