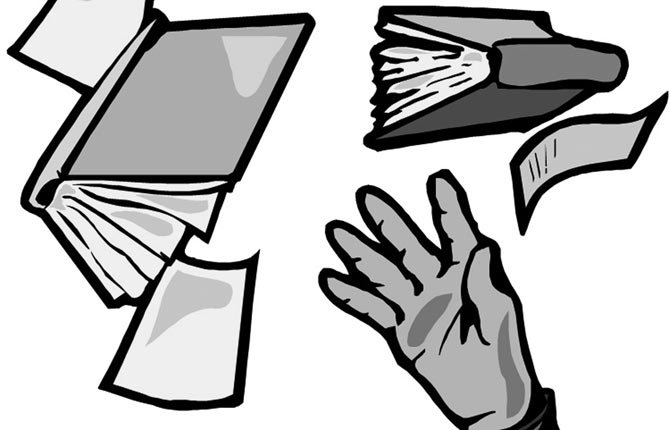 Reading and comprehension skills are the building blocks to an effective eduction.
Any teacher will tell you the most successful students not only have effective instructional programs at school, but solid adult support and encouragement at home.
That can be a challenge in even the most well-meaning families, if parents are lacking their own literacy skills.
According to the National Center for Families Learning, improved literacy skills through training can lead to a whole host of positive outcomes:
• hope and dreams for self-improvement and life success,
• continuing education to further levels of adult English as a second language or GED preparation,
• being a better supporter of their children's education,
• college preparation for themselves and their children,
• building strong technology skills that support their goals,
• getting a job or a better job.
Research by the American Institutes of Research showed positive trends over time in one example where Los Angeles County Schools implemented First 5 LA family literacy programs: "AIR investigated longitudinal impacts on parent engagement, parent understanding of the partnership between school and home, and student indicators including achievement. AIR found that: Parents participating in First 5 LA-funded family literacy programs increased their involvement in home, school, and community settings throughout their participation in the program, and they maintained or even increased their level of engagement on most measures as their children entered kindergarten and into higher elementary grades."
The research looked at a specific formula of family literacy training, but local communities also have literacy programs aimed at adults and children.
Gorge Literacy, for one, aims at adult basic literacy instruction and supports all adults in the Columbia Gorge Community College service area.
It matches volunteer tutors with adult learners in Wasco and Hood River counties.
For some adults, lack of reading skills presents their greatest personal obstacle, not only preventing them from helpding their children or grandchildren achieve success in school, but also limiting their ability to interact with the day-to-day world, from road signs, medicine labels,
advertisements, memos, email, notes from school, weather warnings, voter information, newspapers, job postings, etc.
At the youth level, SMART (Start Making a Reader Today), matches grade school students with adults for regular reading practice. The children in the program are encouraged to come home and read to their family members, not only to promote their own reading skills, but to help their parents who may struggle with reading.
Both of these programs rely on volunteer labor. If you haven't already signed up for Gorge Literacy training taking place this week, more training is planned later in Hood River. Call 541-506-6043 for details.
SMART also has a fundraisier coming up, A Taste for Literacy, this Sunday, Feb. 23, from 2 to 5 p.m. at Sunshine Mill.
Donations directly support SMART programs in North Wasco County elementary schools.
For tickets, contact Mike Wacker at 541-298-2432.