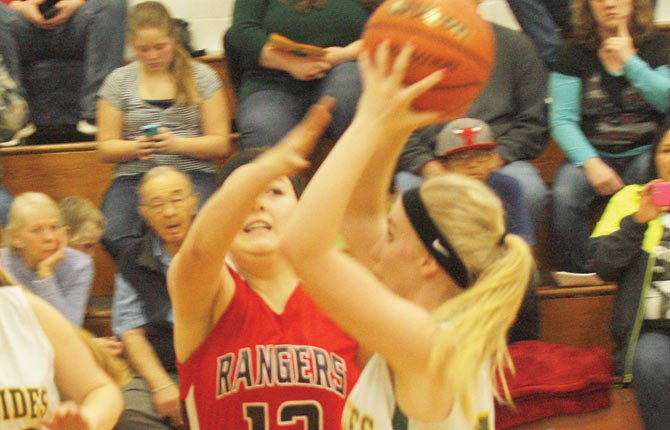 Zoe Morelli and Ally Muhleman notched 11 points apiece, and the South Wasco County Redsides busted out of the gates with a 20-2 run in the opening quarter in their 59-23 victory over Horizon Christian Saturday in Big Sky Conference girl's hoops play in Maupin.
After back-to-back losses to Sherman and Dufur, coach Ron Townsend's team finally got the offense moving in the right direction with their third-highest total of the season with 11 players putting marks in the scorebook.
"The girls really came to play today and got off to a great start," said coach Townsend. "It was a great way for the seniors to go out in their last home game. I thought we moved the ball extremely well, which allowed us a lot of easy shots."
Up by 18 after one period, the onslaught continued for the Redsides, who tacked on a 12-6 run in the second quarter and a 13-4 rally in the third to move out in front, 45-12.
Molly Foreaker and Roxanne O'Neal scored eight points each, Joy Kelly added six and both Peggy Espeland and Ashley Beavis came through for four points.
The Redsides (10-12 overall, 4-3 league) hit the floor at 3 p.m. Thursday for a district contest in Hermiston versus Echo (16-5, 8-2).