I cook with wine, sometimes I even add it to the food.
— W. C. Fields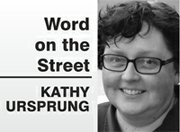 What wine goes best with platinum? The answer, apparently, is wine from Maryhill Winery, which tallied nearly 70 platinum, double gold or gold medals last year amid its record-breaking 300 2013 awards.
A variety of Maryhill wines took home top scores from leading competitions, such as the Seattle Wine Awards, Indy International and Wine Press Northwest's Platinum Judging, which awarded Maryhill 18 platinum awards over the past 14 years and earned the winery "King of Platinum" recognition.
Vintages from 2010 were top award producers including Hattrup Farms Marvell, Les Collines merlot, barbera, cabernet sauvignon, reserve cabernet sauvignon, malbec, Les Colines syrah and reserve syrah.
"Washington grapes are some of the finest I have worked with and the state's wines are leaving their mark at international competitions," said Richard Batchelor, Maryhill's winemaker.
Maryhill Winery is in its 15th year, established in 1999 by Craig and Vicki Leuthold. It is the 10th largest winery in Washington.
Socialize at PayneWest: PayneWest Insurance will host an evening of food, beverages and networking at the February The Dalles Area Chamber of Commerce Business After Hours this Thursday, Feb. 20, at their 312 Federal St. offices.
Guests are encouraged to bring their business cards.
Women's brown bag workshop: Janet Rockwell of Rockwell Insurance is offering a workshop for women on the new health care laws and how they relate to businesses and their employees. This Friday, Feb. 21, from noon to 1 p.m. at The French Quarter, 515 Liberty St. (Access the site via the outdoor staircase on the south side of the Northwestern Mutual office building. Parking is available in back.)
The event is an activity of The Dalles Professional Women's Association.
RSVP to Rockwell Insurance at 541-296-2514. Space is limited.
Odd Fellows upgrade: The Independent Order of Odd Fellows may be making some exterior upgrades on their building at 421 E. Second St. The order is seeking approval through The Dalles Historic Landmarks Commission for facade restoration of the historic structure, owned by Matthew Buildings LLC.
A public hearing is planned on the subject Wednesday, Feb. 26, at 4 p.m., at The Dalles City Hall in the council chambers.
Food for business thought: One of the biggest reasons people called in to the Aging and Disability Resource Connection was to get information about services to help them safely stay at home and avoid long-term care facilities.
Nearly 63,000 people called either the statewide toll-free number or their local office for help.
Services for the aging will continue to grow as more Baby Boomers retire and age. They are looking for answers to help families make decisions and locate vital services.
The kinds of services that were asked about included caregivers, adult day care, transportation, meals, home modifications, services and other essentials to help individuals stay in their own homes.
"Oregon is working to develop and implement strategies to serve seniors and people with physical disabilities in their own homes and community settings of their own choosing," said Mike McCormick, director of the Department of Human Services Aging and People with Disabilities program. "These changes wiill support independence and delay the entry of individuals into publicly funded long-term services and supports.
Online: www.ARDCofOregon.org.
Submit an item to Word on the Street: Call 541-506-4601 or email kursprung@thedalleschronicle.com.