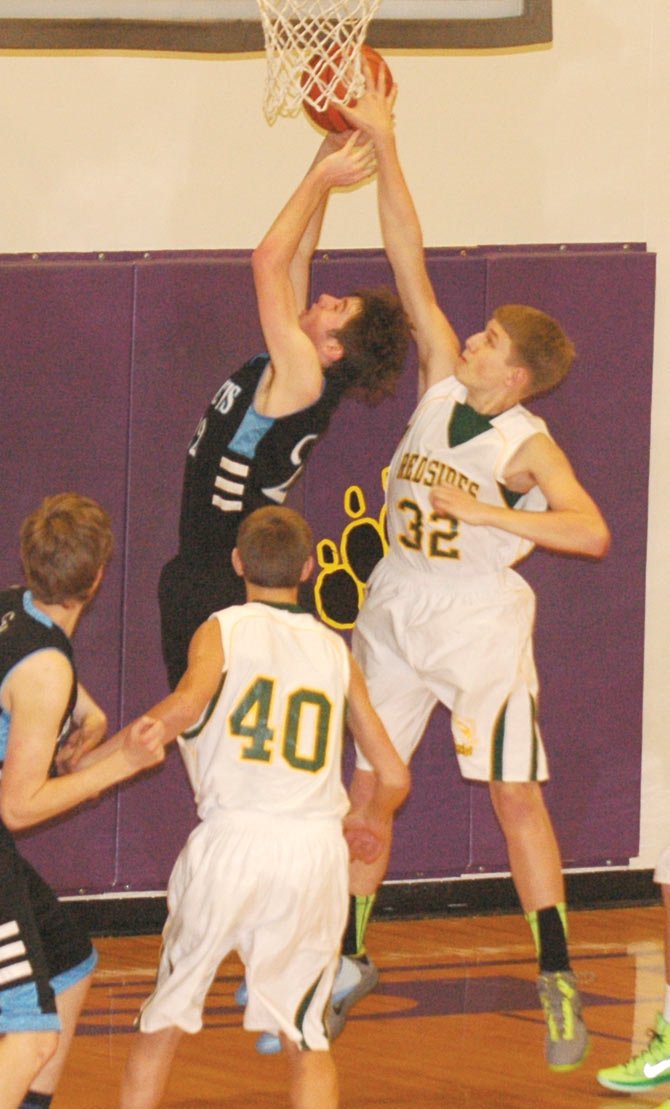 It is no secret that when the shots start falling, the South Wasco County basketball machine is moving like a well-oiled machine.
Two key elements have been the scoring touch of David Ocacio and Travis Hayes.
Another breakthrough has been the offensive splurge put forth by Loreto Morelli.
Morelli hit double digits yet again with 14 points on 7 of 13 shooting and the Redsides used a furious pace to work their will on Condon-Wheeler in a 68-45 victory Thursday on opening night of Big Sky Conference district boy's basketball action at Hermiston High School.
"In the last three or four games, Loreto has been a huge offensive spark for us," said SWC head coach Jim Hull. "It has always been there, but not only is he hitting the shots, his teammates are finding him more and more. To have three guys (Hayes, Ocacio and Morelli) consistently scoring in double figures, that is huge. It not only leaves everyone else open, but it keeps teams from keying on one guy."
In the first half, that duo racked up 37 points, as the Redsides shot 17 of 41 from the floor, including 7 of 14 from long distance to tally outputs of 24-15 and 18-15 to lead 42-30 at the break.
SWC kept scoring at will on the Knights to start the third quarter and led by as much as 55-30, and finished play on a 13-8 run for the 23-point triumph.
The Redsides forced Condon-Wheeler into 27 turnovers and flipped those miscues into 32 points.
Ocacio ended up with a game-high 33 points on 11 of 21 shooting, and Hayes netted 12 points and six steals.
Faced with the prospects of a win-or-go-home scenario, senior guard Nathan Duling said his team played with a sense of urgency.
"It is really important for the seniors to come out playing with desperation," said Duling, who had four points, seven boards and five steals. "We all love the game and we all want to keep going as far as we can. We now have to keep that focus and intensity and play with the energy we had here to keep winning."