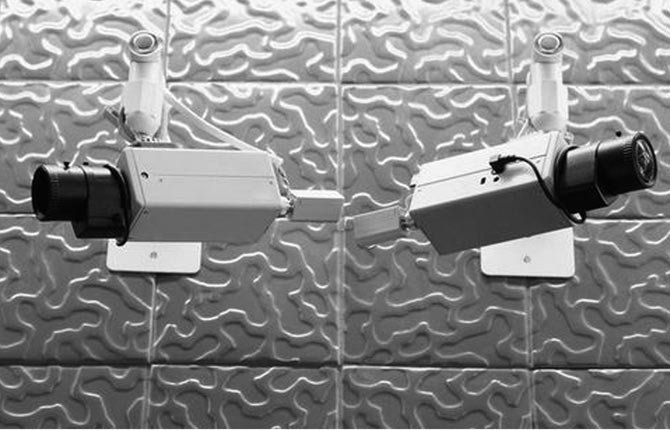 The Grants Pass Daily Courier, Feb. 22: When is it OK for the government to spy on its citizens?
If you were looking for another editorial about the federal government combing through our emails and text messages, you'll just have to wait for another day. Today, we look at our city government's effort to spy on its citizens.
Last fall, the Grants Pass Department of Public Safety installed surveillance cameras in three city parks. They are mounted high in the air, so they can get sweeping views of the areas they are intended to monitor. Then, not too long ago, a set of the cameras was mounted on a pole at the corner of Eighth and G streets, a favorite hangout for some of the aggressive vagrants who have been plaguing the downtown area.
First, let's take a look at the single biggest difference between federal snooping and our city's decision to watch us, using eyes in the sky: The federal government does its best to snoop without us ever knowing that the snooping took place. In the case of the city, its cameras are mounted in plain sight and city law enforcement wants everyone to know that the cameras are there.
You see, local police will use the cameras to identify suspects, should the cameras capture images of a crime in progress. However, police would prefer that these cameras prevent crime from happening in the first place. They're banking on the notion that at least some people may think twice about committing a crime if they know they'll be performing for a nearby camera.
Police said they chose the parks as the first place to install the cameras because of problems with vagrants camping out and committing crimes in those parks. The cameras have been supplemented with sweeps through the parks by uniformed officers — once again, with the intent being to send a message that law-abiding citizens can feel safe in our city parks, and would-be criminals should know it's likely they'll be caught if they commit a crime.
The cameras are relatively inexpensive. A "pod" that offers 360-degree viewing costs about $6,500 — about a month's salary and benefits for a city police officer. If the cameras can deter crime, then that's even better than using them to solve a crime after the fact.
Finally, here's another difference between federal snooping into our electronic communications and our city's growing population of surveillance cameras: You presume you have privacy when you communicate with someone via email or text message. When you are in a public place like a park or a city sidewalk, you should know that you have no such presumption of privacy.