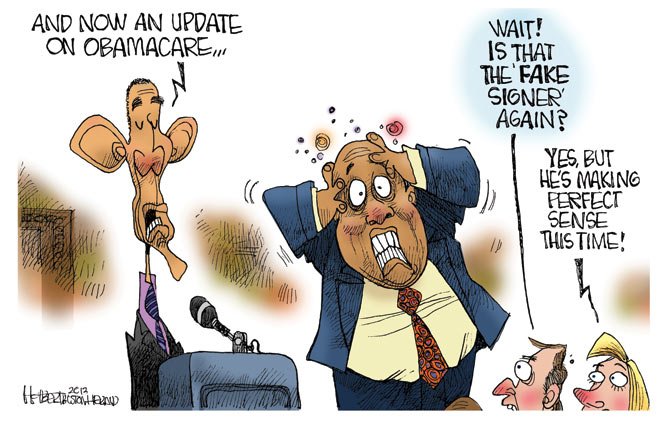 If opponents to the Affordable Care Act had put all of their efforts into it over the past six months, they couldn't have tailor-made a more problem-ridden roll-out to national health care coverage than what we've seen over the past month and a half.
Yes, several million more people have gained health insurance coverage since new programs began — and some have received financial assistance to do so. But that happy news has been buried beneath problems with online enrollment, ongoing challenges to the act's birth control requirement, and the latest news: not enough young and healthy people are signing up for insurance coverage.
They're described as the "young invincibles," young adults in good health and unlikely to tap into health insurance coverage unless something unforeseen and terrible occurs.
In other words, they're the premium payers that insurance companies drool over and their relative absence so far from the insurance pool has ACA authors sweating.
If not enough young people enroll it could upend the financial viability of the program and force hefty increases in premiums. And can you imagine who will be paying those larger premiums? Individual coverage holders, group policy holders — mostly businesses — and the employees of those policy holders.
It's a provision of the act that puts all the risk of failure squarely on the backs of the premium-paying public, instead of the profit-reaping insurance companies who should take responsibility for assuring their policies are affordable and properly marketed to the target markets.
One Republican pundit put the dollar figure at $63 per head. Although that figure is most likely a worst-case scenario taking the formulas in the act to their deepest depths, a lesser hit could still result in thousands of dollars of costs, even to small businesses.
It seems clear that insurance companies — or the act's authors — have crafted their policies and premiums with an unhealthy reliance upon a segment of the population that is both chronically underemployed and less inclined to worry about the remote possibility of needing health care.
Where should the responsibility for this poor planning rest? Certainly not on the policy holders, who signed up in good faith based on premiums and benefits offered.
If anything, those gaps should be filled by increasing the penalty tax levied on uninsured taxpayers. The penalty for those who are unwilling to be responsible for their own health care coverage should rest with the people who aren't covered, not the people who have been responsible and planned accordingly.
The insurance bailout provisions ensconced in sections 1341 and 1342 of the Affordable Care Act need to be repealed and insurance companies need to shoulder some of their risk from their own actions.
We've editorialized before that the bloated Affordable Care Act, an overlay upon a broken private pay system, was not the best solution to that broken system, but it was the only solution available in a perpetually polarized political system.
Even so, if it could survive these admittedly severe labor pains, it has the potential to bring down the cost of health coverage over time as more people become insured.

But right now that's a pretty big if.