HOOD RIVER— On Jan. 3 deputies were called to Providence Hood River Memorial Hospital to investigate a shooting that injured a local woman.
Upon arrival at about 7:30 p.m., law enforcement officials learned that 18-year-old Christina Edwards of Hood River had sustained non-life threatening injuries.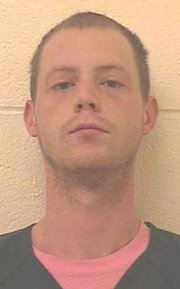 She had purportedly been shot by Joseph Murray, 25, also of Hood River.
The shooting occurred in the 4800 block of Mitchell Point Road, which is located just west of Hood River.
Murray was contacted at the hospital by authorities. After being questioned, he was arrested without incident.
Deputies transported him to the Northern Oregon Regional Correctional Facilities, where he was lodged on charges of second-degree assault, unlawful use of a weapon, reckless endangering, unlawful possession of methamphetamine and probation violation. The Sheriff's Office is continuing the investigation into the circumstances of the shooting.