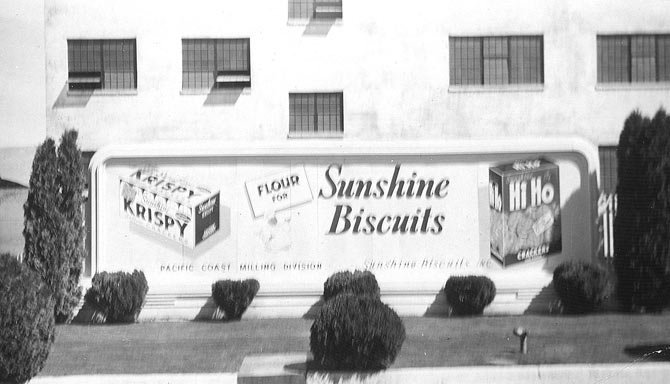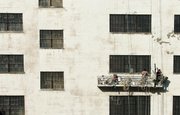 Many Sunshine Mill passersby have probably noticed workers on scaffolding diligently powerwashing either its silos or the main factory building, as pictured in this Chronicle photo, at right.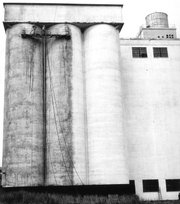 In keeping with the size of the building, it's a big process that requires workers without a fear of heights. While freshening of the city-facing side of the buildings has been completed, the freeway side is still under way, said co-owner Mollie Martin, who shared some 1950s photos from the mill archives taken around the 1950s.
Color schemes have been selected for painting of the buildings, said Martin, noting that silos will remain natural colored, but with wine bottles painted on them, while the main factory building will coordinate with the crisp, colorful and slightly playful warehouse paint job.
The Sunshine Mill has milled wheat on the property for more than 130 years, and was the first building to have electricity in The Dalles, powered by a Thomas Edison motor still resident at the mill.