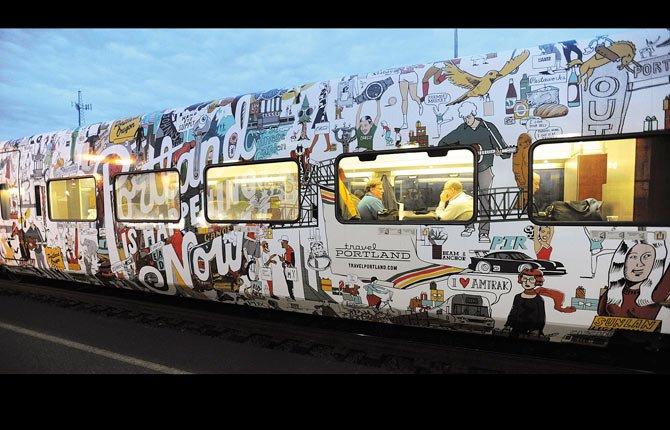 ALBANY (AP) — Two new Amtrak trains the state of Oregon bought for more than $38 million with federal stimulus money have begun running between Eugene and Vancouver, British Columbia.
They are named for two prominent peaks in the Cascade Range: Mounts Jefferson and Bachelor, the Albany Democrat-Herald reported.
Each train seats 286 passengers and has catering facilities, a bicycle storage car, business class accommodations, electrical outlets and Wi-Fi.
"The design is sleeker, and the trains are brighter inside and out," said Kathy Holmes of the Oregon Department of Transportation. "The interiors are all new accessories." The trains were designed to travel at higher speeds if tracks eventually are improved to accommodate high-speed rail, she said.
A new bus and train schedule for the Amtrak Cascades corridor went into effect when the trains began running last week.
The trains join a fleet of five, three owned by Washington state, two by Amtrak.
The trains were built by Talgo Inc., the U.S. arm of a Spanish train company. It's based in Seattle.
Holmes said Oregon bought the trains to make sure that Amtrak had enough capacity for Oregon residents when service increases between Seattle and Tacoma, scheduled for 2017.
"We have a lot of people interested in riding the new trains," Holmes said. "It's amazing how many people are fans of passenger trains and just want to take one of the first rides."
State of Oregon rail website: http://1.usa.gov/1iVQrgw
---
Information from: Albany Democrat-Herald, http://www.dhonline.com