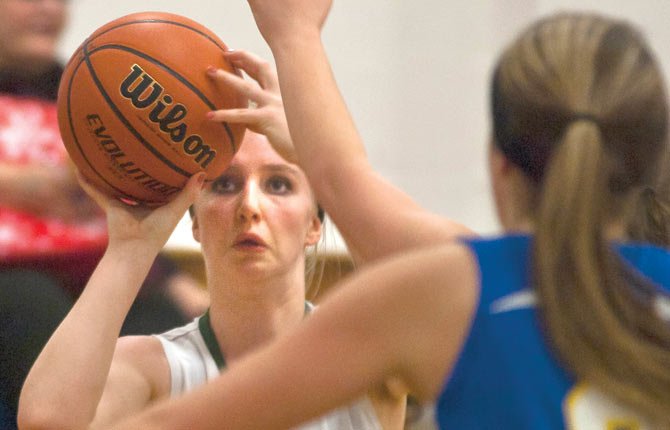 Zoe Morelli had a double-double with 16 points and 12 rebounds and the South Wasco County Redsides stopped their three-game losing streak with style in a 49-28 drubbing of Arlington Friday in a Big Sky Conference girl's hoops showdown in Maupin.
"It felt good to win. I think we could have played better, but it is good to have a win and get back on track," said SWC forward Joy Kelly. "We have to put it in our minds that this is the way we need to play every time we get on the court. We need to come out and play harder than we did the game before."
The Redsides used the first quarter to build their lopsided lead, as Morelli scored eight points, Peggy Espeland added five and Aaliyah Hisatake chipped with two points to move the advantage to 15-1 at one point.
With eight seconds left in the opening quarter, Arlington guard Megan Hauner hit a 10-foot bank shot to make it 15-3 after one quarter.
The Honkers then outscored SWC 7-6 in the second quarter, but after a halftime break, the host Redsides completed the big win with runs of 15-10 and 13-8 to slam the door shut.
Espeland finished with 10 points, Roxanne O'Neal had five and the duo of Molly Foreaker and Hisatake ended up with four points.
"This team is shooting for down the stretch of this season," said SWC head coach Ron Townsend. "We are not anywhere near where we want to be at this point, but we are making progress. Anytime you are making progress, you need to be happy with that as a coach." SWC (6-9 overall, 2-3 league) hits the road for a league matchup in Hood River against last-place Horizon Christian (2-12, 0-4) at 6 p.m. on Tuesday.