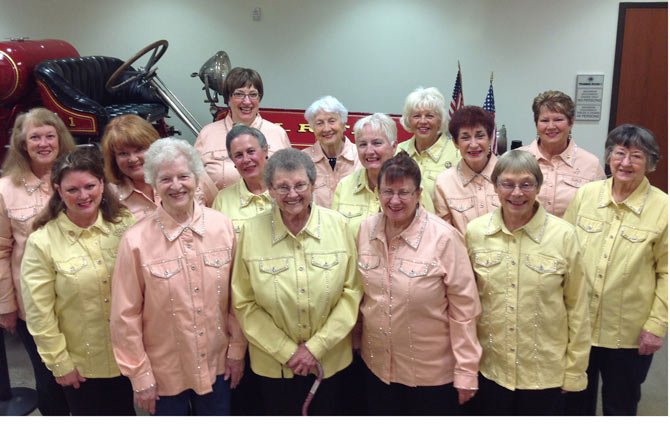 Women who love to sing — in the shower, in the car or on stage — are invited to a special guest night hosted by Harmony of the Gorge chorus Tuesday, Jan. 28, from 6:30 to 9 p.m., at Hood River Valley Christian Church.
Guests will get to experience what it's like to be a Sweet Adeline from the "inside" as they join with the chorus in four-part a cappella harmonies for the evening. "This is a perfect chance to learn about and experience the fun that we have singing together," said Angie McKee, chorus team leader.

Singing is great for the body, the heart, and for mental health. Did you know that singing will burn 400 calories an hour?

The chorus has more than 20 singers from communities in the gorge who get together every Tuesday evening (weather permitting) in the fellowship hall of the Hood River Valley Christian Church in Hood River.

This is a special year for the chorus, which celebrates 30 years of singing and entertaining together throughout the Mid-Columbia area.
Chorus members are planning for some great performances in the coming months.

"Our Singing Valentines are very popular in our communities, as we deliver roses and songs to unsuspecting guys and gals," said McKee. "We even have people follow us with cameras to capture the special moments. In March, we are getting very excited to debut our new competition show package for an audience in Goldendale at one of Dr. Odgen's fundraisers, and then the chorus will perform a shorter version of the show package (complete with costuming) during the Sweet Adeline regional competition which is in Spokane this year, April 11-12.

Learn more about this chorus online at www.harmonyofthegorge.com. For more information and carpooling options, call 509-493-2006 or 541-490-2481.