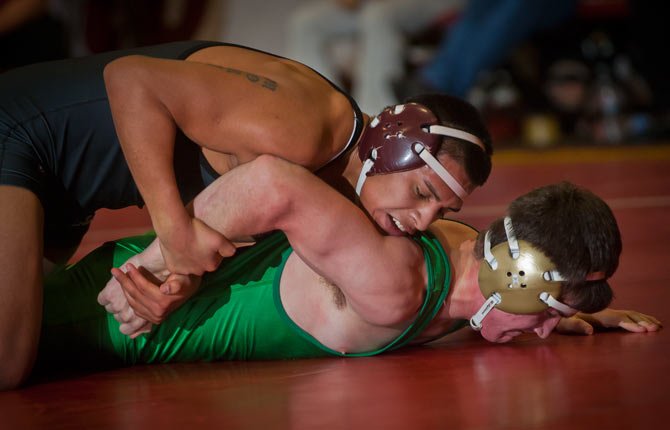 Former state qualifiers Daniel Madrigal and Eric Morales finished 3-0, and sophomore standout Joe Linebarger added another undefeated three-match stretch to lead The Dalles Wahtonka wrestling team to a 2-1 record in a four-team dual versus Pendleton, Milwaukie and Franklin Saturday afternoon at the TDW Wrestling Tournament at Kurtz Gym in The Dalles.
This event was the first big tourney hosted by the Eagle Indian program since 2008.
The team tournament format differed from traditional wrestling events that run individual wrestler brackets.
In this round robin tourney, the quartet of squads faced off with each other and scoring was done as a combined point total for each lineup.
Perennial state champion, Pendleton, won the event, and the Tribe secured second place. Milwaukie and Franklin rounded out the standings.
Against Milwaukie, the Tribe posted eight wins, five by decision in a 44-32 triumph over Milwaukie.
At 120 pounds, Cole Davis scored a decision over Jake Hickey, and teammate Mason Bansch (132) notched a third-round pinfall win over Zander Carlson.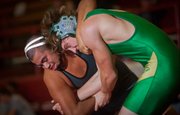 Mitchell Waters (145) added a 6-2 decision on Chris Burton, but then Colton Lee (152) and Madrigal (160) earmarked pinfall winners in their respective bouts.
Eric Morales (170) picked up a 5-4 decision over Brent Orton, Linebarger tacked on a 14-1 major decision over Tony Flynn and senior strongman CV Regalado motored through his opponent, Clay Bisphan, in a high-scoring 12-7 slugfest.
In their lopsided 58-33 win over Franklin, the Tribe had their pin game working for six punch-outs, three coming in the opening round.
Sam Tyler (113), Luis Herrera (138) and Waters (145) were the grapplers who turned in first-round pins, and Madrigal (160) added another win to his slate with a 9-6 decision over Franklin's Navene Binder.
In the heavier weight classes, Morales set the trend with a second-round pin over Tate Haney, and Linebarger followed suit with a dominant dropping of Will Reed-Dustin, also in the second stanza.
Regalado (220) added to the pin parade with an easy second-round takedown of Gio Nuvoz.
TDW also faced off against Columbia River Conference foe Pendleton, but could not sustain a consistent effort throughout this dual, as Morales and Linebarger started with wins, but the rest of the team went winless until Madrigal carded his third win of the afternoon.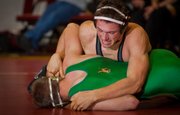 Morales had a breakthrough performance for a 14-2 major decision over Terrel Platt, and Linebarger pinned Campbell Ager with a first-round takedown.
Madrigal tallied a closely contested 6-3 decision in his tussle against Laramie Boston to cap the Tribe wins.
Pendleton had wins of 61-13 over TDW, and added wins of 54-18 over Milwaukie and 60-24 past Franklin.
Milwaukie had one win on the day for a 47-31 score over Franklin High School.
TDW has the next week and change off until hitting the interstate out to Hood River for the Hood River Valley Invitational for all-day action at 10 a.m. on Saturday, Jan. 25.