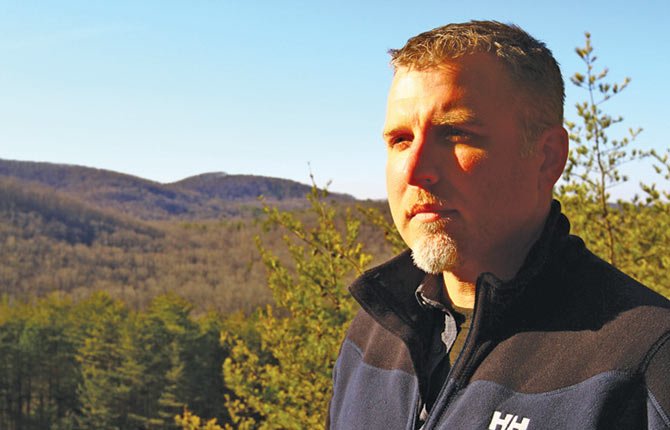 Announce your public, nonprofit activities here, 75 words or less. E-mail to tdchron@thedalleschronicle
.com or fax to 541-298-1365 or drop off at the Chronicle, 315 Federal St., PO Box 1910, The Dalles OR 97058.
New entries
GO RED: A three-day event focusing on women's heart health, Go Red, is scheduled for Thursday, Feb. 6, through Saturday, Feb. 8.
"Women and Heart Disease from Coronary Artery Disease to HRT" is the subject of a discussion at Water's Edge with Dr. Lena Weinman of Columbia River Women's Clinic and Dr. Kevin Wei of the MCMC/OHSU cardiology clinic Thursday. A wine tasting at 5:30 p.m. will precede the main program.
A Heart Expo from 11 a.m. to 2 p.m. at The Dalles Civic Auditorium and noon poker fun walk is set for Friday, which is also National Wear Red Day. The expo will feature a variety of health-related exhibits and prize drawings.
Saturday, The Heart Truth Walk starts from Kiwanis Pocket Park on Klindt Drive in the port industrial park.
GARDEN SOCIAL: Learn more about gardening at an evening social to learn more about the Master Gardener Program. Socialize with Master Gardeners and learn what they are doing in the community and how to join.
The meeting will be at The Dalles Art Center, Thursday, Jan. 23, at 6 p.m. For more information, call Wasco County Extension Service at 541-296-5494.
JANUARY 18
POKER BENEFIT: A Texas Hold-Em charity tournament is set for Saturday, Jan. 18, at 6 p.m., at the Portage Grill's Cascade Ballroom to benefit a volunteer who was injured while doing charity work for the local Oregon National Guard.
Buy-in is $40 with one re-buy allowed. Payback is 50 percent.
All proceeds will be applied to the medical expenses of Kristy Long.
For more information, call the Portage Grill at 541-298-3287.
FIRE BREAKFAST: Klickitat County Fire Department No. 6 of Dallesport/Murdock hosts a French toast feed Saturday, Jan. 18, from 7 to 10 a.m. at the Dallesport Fire Station.
All proceeds go to the Dallesport Fire Departments building fund. Cost is $5 per plate.
January 25
FINDING BIGFOOT: Columbia Gorge Discovery Center presents "Finding the North American Bigfoot," Saturday, Jan. 25, with Cliff Barckman, Mel Skahan and Oliver Kirk in two presentations, at 1 p.m. and 5:30 p.m.
Seating is limited and reservations are required by Jan. 21. Call 541-296-8600 x 201 for tickets.
For more information visit www.gorgediscovery.org.
January 24
ACADEMY AUCTIONS: The 39th annual St. Mary's Academy family auction and Super Auction are set for Friday, Jan. 24 and Saturday, Feb. 1, respectively. The family auction, held at St. Mary's, is free admission and doors open at 5:30 p.m. The event lasts until 8 p.m. and includes carnival games, a cupcake walk, and silent auction. Attendees can buy tickets for food and carnival games. The menu includes homemade chili, hamburgers and hotdogs. The super auction, on Saturday, Feb. 1, titled "A Splash of Cherry," is an adult-only event held at St. Mary's Academy. Doors open at 5 p.m. and cost per ticket is $35. It features slient and live auction and a buffet dinner with pork and shrimp entrees. For super auction tickets call 541-296-6004.
January 30
SPECIAL ADVOCATE: Change the life of a child in foster care in the New Year. Become a Court Appointed Special Advocate. Winter CASA Volunteer Training begins Jan. 30. Visit www.gorgecasa.org or call 541-386-3468 for more information
January 31
SCHOLARSHIP BENEFIT: The Jerri Walker DePriest Endowment Fund hosts a spaghetti dinner Friday, Jan. 31, from 3 to 8 p.m. at Dufur School in conjunction with the Dufur vs. Sherman basketball games. JV girls start at 3 p.m., JV boys at 4:30, varsity girls at 6 and varsity boys at 7:30.
Cost of the dinner is $6 for adults, $4 for kids ages 6-12, free for kids under 6, and $25 per family.
February 1
INDOOR MARKET: The Shaniko schoolhouse will host indoor markets and bazaars every month through March to raise money for school improvements. Events include:
Feb. 1-2, Valentine Bazaar
March 1-2, St. Patrick's Day Bazaar
Cost of a table is $10. For more information, call 541-489-3434 or email info@shanikooregon.com.
Ongoing
SUPPORT PROGRAM: The National Family Caregiver Support Program has respite funding available. Are you caring for an adult 60 years of age or older?
Are you at least 55 or older and raising a grandchild or grandchildren? Respite, a temporary break from caregiving duties, can make a world of difference in helping family caregivers.
Funding of the program is provided through the local Area Agency on Aging. To learn more about the program and its services call Melissa Howtopat at Area Agency on Aging, Mid-Columbia Council of Governments. Call 541-298-4101 or 1-888-316-1362.
EXERCISE PROGRAM: There are three components to exercise, stretching, strength training, and aerobics. The Oregon State Extension service sponsors three Strong People programs in The Dalles and Mosier that will address the strength training and stretching portion. Classes are approximately one hour in length twice a week. Columbia Gorge Community College Auditorium, noon Mondays and Wednesdays. Mosier Senior Center lunch Room, 12:30 p.m. Mondays and Wednesdays. Mid-Columbia Senior Center basement, 2 p.m. Tuesdays and Thursdays. For more information call OSU Extension 541-296-5494.
VOLUNTEERS WANTED: Volunteers are needed to knit, crochet shawls and lap robes for cancer patients. Yarn and patterns will be provided. Call Betty at 541-980-0774.
COAT GIVEAWAY: The Salvation Army is offering coats all winter long during business hours for people in need, Monday through Sunday, from 10 a.m. to 5 p.m. at their office or thrift store at 623 E. Third St. in The Dalles.
Coats will be given to low-income individuals and families in need of warm coats for the winter.
For more information, call Kris at 541-296-6417.
GENEALOGY MEETS: The Columbia Gorge Genealogical Society meets the second Saturday of each month at the Columbia Gorge Discovery Center. The public and guests are welcome. A no-host lunch starts at noon in the Basalt Cafe.
For more information, call Sandra Bisset at 541-298-1240 or email wildflowers@gorge.net. Get a membership application or more information online at http://community.gorge.net/genealogy/about.html Blog: http://cggsblog.blogspot.com. The society is also on Facebook.