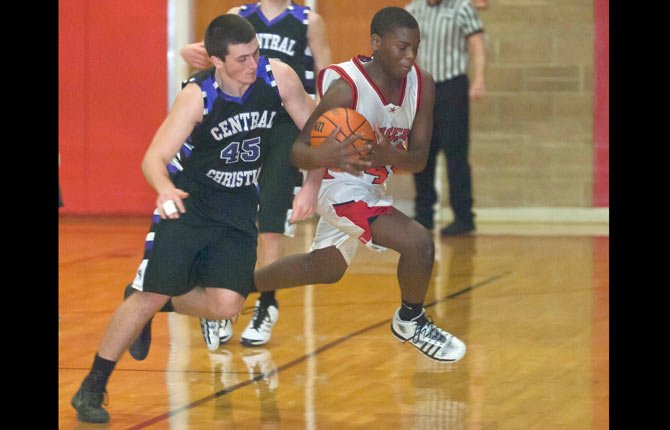 The Dufur Rangers put some pressure on South Wasco County and Sherman with a dominant road win Saturday at home against last-place Central Christian.
Dufur got a balanced attack from Jake Kortge, Bryson Caldwell and Nick Little for its largest offensive total of the season in a lopsided 78-25 win over the White Tigers.
Coming off Saturday's surge, the Rangers are looking to keep the winning trend going with a road showdown at 7:30 p.m. tonight in Redmond against the same White Tigers.
After tonight's game, Dufur (8-4 overall, 3-2 league) hosts No. 14 South Wasco County (8-6, 3-2) at 7:30 p.m. Friday where some shifting would be done to the Big Sky West Division landscape.