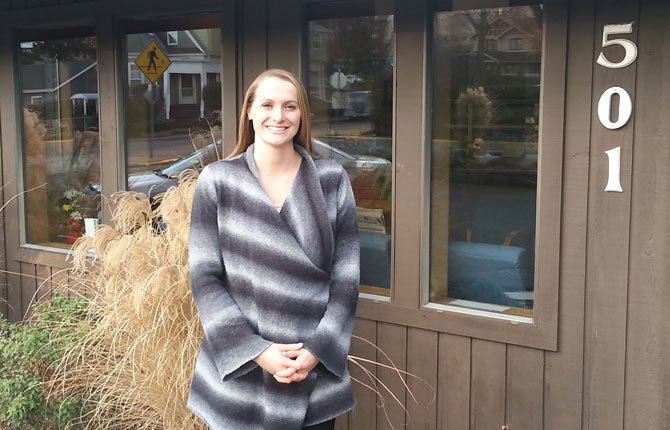 Haley E. Hunt, DMD, has purchased the dental practice of Dr. William Guth, who retired at the end of December after 17 years in the community.
Hunt will continue to operate from the dental office at 501 E. Seventh St., near the county annex.
Hunt, who grew up in Florence, graduated from Colorado State University with high scholastic honors, while also competing as a track and field athlete and qualifying for the 2005 NCAA National Championship in the hammer throw.
She returned to Oregon to attend dental school at Oregon Health and Science University in Portland.
Hunt comes from a long line of dentists.
"My grandfather was a dentist, so was my dad, and me," she said. "And my brother graduated in June from dentistry school."
She worked with her father in Florence for about 2½ years before setting out on her own.
"It was time to find a place I really loved to live," she said.
The Dalles was a good fit.
"The water and the outdoor activities," Hunt listed. "And my fiance's family is from eastern Washington. It's a good spot where we can be close to both our families."
Hunt loves to ski and hike, while her fiancé enjoys hunting and fishing.
"I'm really pleased with the practice," she said. "Dr. Guth has a great reputation. He did great work and really has a well-running practice."
While she said Guth's practice is pretty up-to-date, she still has some technology improvements in mind.
"I want to bring in digital x-rays so I can let the patient see what I'm seeing," Hunt said.
She also has plenty of room for more patients, and would like to grow the practice.
"I do a little bit of everything here," she said, including family dentistry, cosmetic procedures, extractions, partials and dentures. Eventually, she hopes to become trained in placement of implants, too.
Lack of insurance needn't always be a barrier, she noted.
"A lot of people think if they don't have insurance, they can't get dental work," she said, but that's not the case.
Hunt plans to start a patient loyalty program where patients can pay on a monthly fee basis to cover the cost of cleaning and a check-up.
Hunt's office hours are Monday through Thursday, 8 a.m. to 5 p.m. Her office can be reached by phone at 541-298-4411.