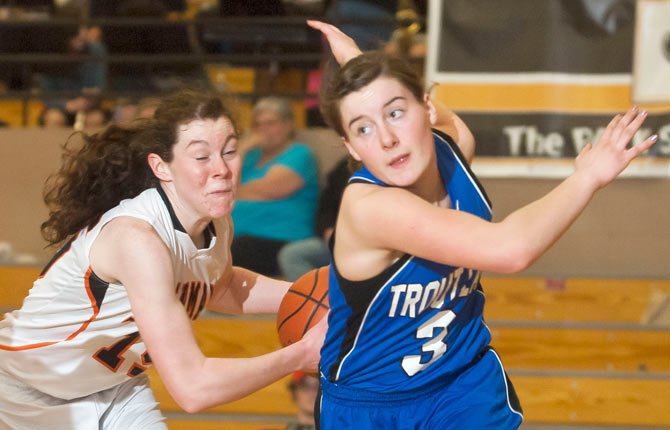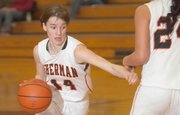 Basketball is a game of adjustments.
After Trout Lake struck first blood with a 14-10 run through first quarter of play, the Sherman Huskies made the proper moves on the hardwood and added some extra defensive intensity for a run of 19-5 in the second quarter on their way to a 50-36 victory Tuesday in non-league girl's basketball play in Moro.
"There was major improvement in our half-court sets on offense," said Sherman coach Steve Kaseberg. "We got good balance inside and outside, and our depth helped us out again in tonight's win."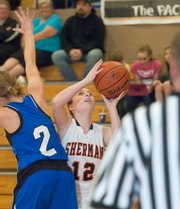 Using that second-quarter outburst, the Huskies were out in front by a 29-19 margin at the break, but then landed the knockout blow in the final 16 minutes with rallies of 16-13 and 5-4 for the double-digit romp.
Katie Poirier paced the Huskies with 13 points.
The tandem of Andie Harrison and Meagan McKinney chipped in with 10 points each.
Rounding out the group was junior forward Janet Guzman, who notched eight points.
Just like any other team, there are things coaches need to see worked.
There are still 13 games to further those adjustments.
"We still have some areas that still need to be cleaned up, but we are moving in the right direction," Kaseberg added. "The girls are enjoying their success and continue to work hard in practice and in the games to become better players and a better team."
Sherman (8-7 overall, 2-2 league) next hosts No. 31-ranked Nixyaawii (10-5, 3-3 league) at 6 p.m. Friday.