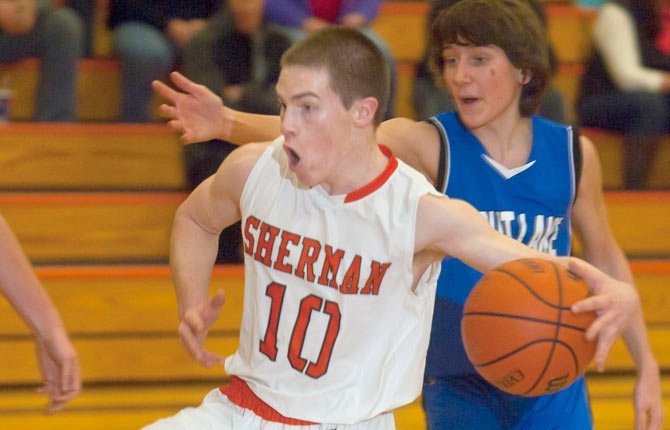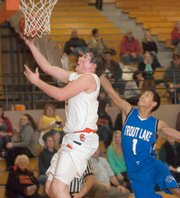 Austin Kaseberg and Max Martin combined for nine 3-points and 38 points, as the Sherman Huskies used runs of 25-11 and 24-6 in the opening half of their 77-45 blowout win over Trout Lake in boy's basketball action at Sherman High School.
"The full court pressure was good to us tonight, as was the three-point shooting (13 total)," said Sherman head coach Bill Blevins.
In all, the Huskies sank 28 field goals and went 8 of 14 from the charity stripe.
In addition to the efforts of Kaseberg and Martin, Ben Holliday added 10 points, and the duo of Alex and Kyle Fields threw down nine points each.
Trout Lake was held to 18 baskets, two from long range, and they added a 9 for 16 performance from the line.
Sherman (8-7 overall, 2-2 league) hosts No. 13-ranked Nixyaawii (11-4, 5-1) at 7:30 p.m. Friday.