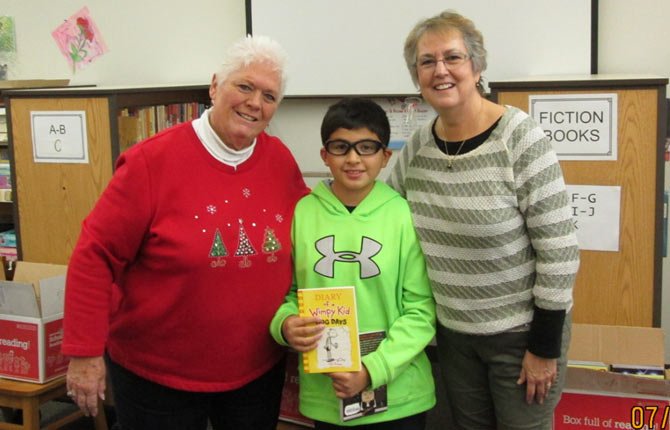 Twelve years ago, Frank and Deanna Zaniker began coordinating the Reading is Fundamental program, or RIF, at Chenowith Elementary School.
However, after RIF's federal backing was cut several years ago and upon the death of her husband, Deanna Zaniker continued to fund the program through her own efforts along with memorial contributions made in Frank's honor.
"Primarily, we do it because so many of the kids at Chenowith just don't have their own books," Beth Kaser, RIF and Chenowith Elementary volunteer, said. "To be able to have a book of their own to take home."
Students are given the opportunity to choose from a selection of hundreds of books paid for and provided by the program twice a year.
"Kids get to pick one book twice a year and they get to choose it completely on their own," Kaser said. "We have them all layed out by grade level and interest base, and the idea is that we give them enough options so that they can hopefully make a good choice and pick something they can and want to read."
Zaniker and Kaser run the entire program each year, making it a two-woman show, with Zaniker ordering close to 2,000 books a year, enough to provide each Chenowith student with two books and several extra left over to kick-start the program the following year.
"It's definitely a lot of work, but this is our special little program and we love doing it," Kaser said.