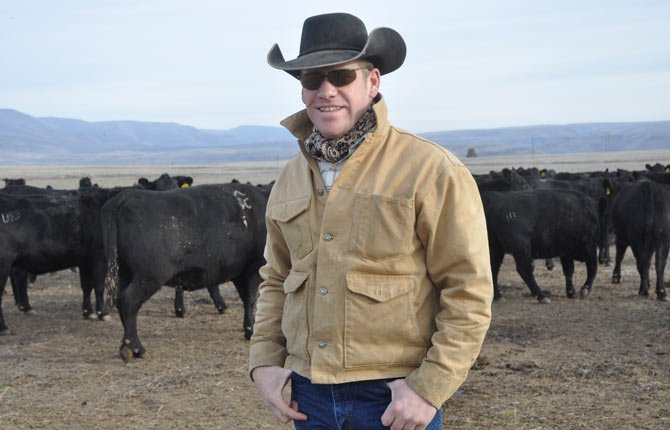 Cowboy Keith Nantz partnered with landowner John Dillon in 2008 to start the Dillon Land and Cattle Company, which is headquartered in Dufur.
The ranch itself is located on Oak Springs Road between Tygh Valley and Maupin and encompasses 1,500 acres, much planted in wheat and hay.
A herd of about 100 Angus and Angus-cross cattle graze that property and 120 acres along Fifteenmile Creek, as well as leased land on Eightmile Creek.
Another 2,000 acres of ground is leased from a nearby landowner for use in the enterprise.
Nantz is the operating manager for the business side of the company and works with Jason Ware in production and Craig Rutherford on mechanical issues.
He is proud to be among the 2 percent of the nation's population that works in the agriculture industry.
In addition to his professional responsibilities, Nantz serves as president of the North Central Livestock Association, which represents both Wasco and Sherman counties.
He is also co-chair of the Private Lands Committee for the Oregon Cattlemen's Association, a member of the Water Resources Committee, and vice-chair of the state Young Cattlemen's Committee.
"I'm a big picture person and I'm very, very involved with the political side of things," he said of his work on behalf of the 13,000 cattle operations in the state. "If I'm not out there actively pursuing change, how can I gripe about things?"
Nantz is on a continual learning curve by seeking to learn and implement new strategies for production.
He is a graduate of the Ranching for Profit School run by Ranch Management Consultants of Fairfield, Calif., and continues his education through the organization's Executive Link program.