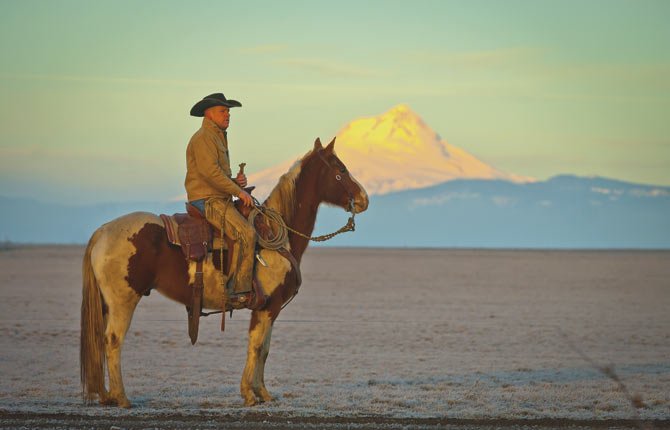 "A Rancher's Life," an ongoing series, explores the work of cattle, hay and wheat production.
The "rules of the range" for the American cowboy have remained unchanged even during times of cataclysmic shifts in cultural values.
In an age when many people struggle to define personal ethics, a cowboy is tied to a set of unmovable principles that were established more than a century ago.
The code holds a man to his word and requires him to live by the Golden Rule, be fair in all his dealings, and accountable for his deeds.

"Being a cowboy isn't a lifestyle, it's a way of life," said Keith Nantz, 34. "It's a love of the land; it's a love of the animals. It's doing things well; it's doing what's right."
Although the cowboy code was not written down for decades, its unspoken laws have been followed by generations of rough men braving the elements to tend and herd cattle for a living.
Before the American West was settled, there was no law enforcement system in place, so cowboys relied on the code to help them survive demanding and dangerous work. The framework of values they followed allowed them to depend on the men who rode beside them and those they encountered on the range.
"The code 'just is' to me, I don't perceive it as anything out of the ordinary," said Nantz. "It's inside you and you are honor-bound to live up to it, to have it just become part of who you are."
The heyday of the cowboy had ended by the start of the 20th century, but men who still ride the range are far from a footnote in history. They might trade the saddle most days for a tractor or other machinery, and employ more science in their methodology, but their love of the land remains the same.
Nantz is one of them. He is the business manager and a partner with the Dillon Land and Cattle Company, located between Tygh Valley and Maupin.
There are times the life can seem like an endurance contest — such as checking irrigation systems and making sure cattle have an adequate water source in 110-degree weather. But the tough days of herding cows in freezing temperatures or spending 20 to 22 hours a day in hay production are balanced by moments of absolute contentment.
"I can sit out and enjoy a cup of coffee while watching the most beautiful sunrise in the world. And know that I just saved a cow and calf (during the birthing process) and this all just seems like an unbelievable reward," he said.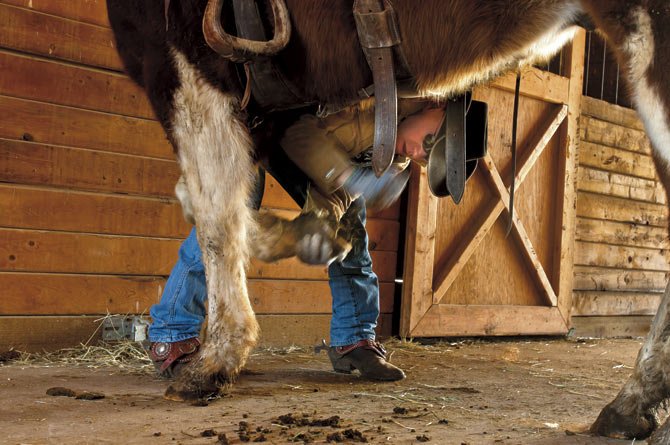 On the wall of the ranch home he shares with Poncho, a border collie and working cow dog, is a wooden picture that Nantz carved of a cowboy visiting a grave. He has inscribed the message, "A man who would die for something has everything to live for," in the lower left corner of the memorial to friends lost in the saddle and during his eight years as a wildland firefighter.
He grew up in the agricultural community of Imbler, known as the "Grass Seed Capital of the World" and faced a crossroad upon graduating from high school. Should he enter the Marine Corps and serve his country as a member of the armed forces or pursue his passion for working the land?
Nantz had been active in 4-H during his childhood and involved in FFA (Future Farmers of America) in high school. In 1997, he served as vice-president of FFA at the state level and travelled across the country as an unofficial ambassador for the agricultural community of Oregon, which comprises about 16.5 million acres.
"It was a very rewarding year," he said. "I think that experience showed me that I was meant to work with Mother Nature, produce crops and animals, and promote agriculture."
The Sept. 11, 2001, terrorist attacks on the East Coast made him regret not joining the Corps to defend his country. So he decided to honor combat veterans for their sacrifices by accepting a position last year on the board of Outdoor Adventures for Military Heroes, a committee of the Gorge Heroes Club, a local nonprofit organization providing troop support.
During a hunt for wounded warriors in October 2013, Nantz and cowboy Eric Hyatt treated the four participating veterans to grilled steaks and culinary delicacies baked in a Dutch oven.

"I don't know if I can cook the same thing twice," Nantz said of his skills as a chef. "I just add a little of this or that and it never comes out the same, but it all works out pretty good."
Although he lives a life portrayed as folklore in movies and novels, Nantz doesn't fit the media's stereotypical cowboy.
When asked if he line danced, his immediate answer was, "No. Period!" He will partner a lady in the Texas Two Step or swing dance if a social occasion warrants, although he prefers to hang out with good friends and a bottle of top-shelf whiskey.
His response to the question of whether he eats chicken was answered with a slight grimace and: "Almost never, but I do have pork once in a while."
His favorite retreat is a trip to the mountains or, if time is a factor, a rocky outcropping on a nearby ridge overlooking the Deschutes River. In those places he finds the stillness necessary to process complex issues that are weighing on his thoughts.
"Sitting around the campfire after riding all day — I just don't think you can beat that," he said.
Nantz enjoys strumming on the guitar or target practice just like the next cowboy but spends even more hours studying sustainable farming and grazing practices. He is on a quest to learn the most progressive methods of production so that he can maximize the company's operation while remaining a good steward of the land.
"Ranching is a challenge physically, emotionally and economically," he said. "If there's something I want to learn I'll find it."
His favorite book is "Ranching West of the 100th Meridian: Culture, Ecology and Economics" by Richard L. Knight, Wendell Gilgert and Ed Marston.
"It's a perspective of past, present and possible future in ranching," he said. "A very robust and introspectively challenging read."
His favorite movie is predictable for a cowboy: "Lonesome Dove." But his musical tastes are dependent upon his mood and run from classical to heavy metal and country western by Chris LeDoux and other artists.
"I want to learn something new every single day and always give back," he said. "And I try to learn from my mistakes because, God knows, I've made plenty."
Nantz is straight-shooting about his belief in capitalism being the best economic engine in the world because the means of production are controlled by private owners and free markets drive prosperity.
However, he is willing to sit down at the table with people of differing opinions and quietly learn more about their viewpoints.
"Living with integrity, which is adherence to one's morals or values, can mean different things to people," he said. "I try to be humble enough to learn about the other side and open enough to understand."
Nantz describes himself as a "visionary" and said that is an essential element of leadership. He said being a successful business owner requires a mix of entrepreneurship, managerial and technical abilities.
"You have to have all those skills and it's a constant battle for the three," he said.
"My ultimate goal is to lead by example and help other people — that's what life is all about."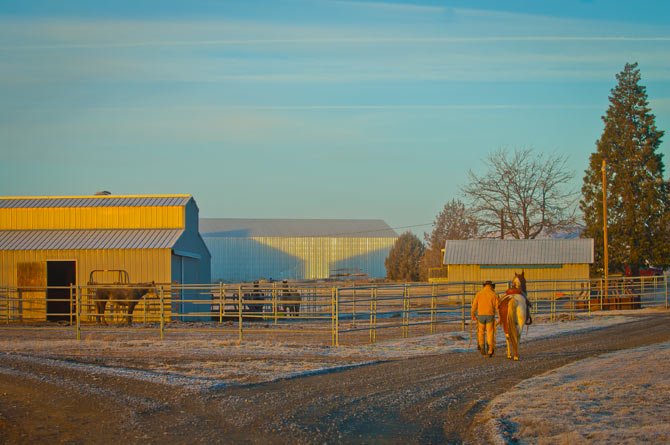 All photographs Mark B. Gibson