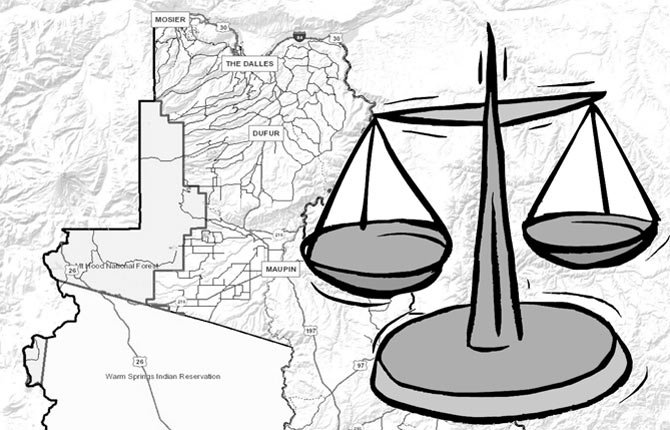 As President Barack Obama prepares to give his State of the Union address, the chief of state's annual speech summing up the prior year and setting the agenda for the year to come, we are often left to wonder if the president's perception of the national pulse in the beltway bears any resemblance to the pulse of life here in Wasco County.
So, with that in mind, here are a few thoughts on conditions in our neck of the woods.
Wasco County's unemployment rate has, on average, remained below the national average by as much as 2 percentage points through almost the entire Great Recession. The exceptions are seasonal unemployment that spikes annually in December and January, reflecting our largely agrarian economy.
That figure doesn't take into account the effect of underemployment, a chronic problem in Wasco County and elsewhere which can make the ability of workers maintain a household — even those working for more than minimum wage — a challenging proposition.
What probably better reflects that fact is the rate of free and reduced lunch use in Wasco County, from a low of 37.3 percent of students in Dufur School District, to a high of 72.9 percent in South Wasco County School District, with North Wasco County somewhere in the middle at 62.4 percent. This means a majority of school-age children live in households with low or relatively low household incomes.
The president is expected to announce a substantial increase in wages for new federal workers from $7.25 to $10.10 per hour and will proposal a national minimum wage increase to the same level and for future increases to be tied to inflation.
In Oregon, the minimum wage for 2014 is $9.10 per hour, substantially higher than the current federal wage. Although rumors of economic collapse were rampant when the minimum wage was first increased above the national rate — and warned that Oregon would get a reputation for being "anti-business," businesses have managed to stay afloat and still pay their workers, and attract new business from time to time, too.
However, we are concerned that the delicate balancing act that is the economic recovery in rural communities like this one may be fragile enough at this point that any further increase could result in significant increases in unemployment.
The national recovery may be becoming more robust, but ask any rural community in the nation and we suspect their recovery is lagging behind.
The rural regions need some time for the recovery to build some stability.
Median household income in Wasco County, for example, runs well below that of the nation and even the state: The U.S. median household income for 2012 was $51,371 per year, while Oregon's figure was $50,036, but Wasco County's was just $43,601. And as wages remain largely stagnant, particularly for middle income workers around the nation, the ability to keep up with rising costs is becoming more tenuous.
These kinds of income figures come as no surprise for rural economies. Since so many natural resource-driven jobs have been derailed in favor of lower-wage service industry jobs, rural economies have continued to fall behind in the national economic structure.
However, on the positive side, Wasco County looks better economically than many other rural areas.
We give significant credit for that to the efforts over the past 30 years to diversify the county's economic base by investing in industrial lands. Today, instead of relying only on the ebbs and flows of agricultural production and a single large heavy industrial manufacturer, Wasco County has a variety of small to medium-sized light industrial employers whose fortunes don't all change at the same time — making for a bit more stable condition.
In is also part of a growing Columbia Gorge technology sector that we hope will continue to bring innovation and high-wage employment to the area.
We could evaluate a variety of other factors, but the truth is, economic stability affects almost all of them: the ability to maintain a household, eat regular meals, become educated and be a contributing member of the community are all dependent upon the input and outgo of our local economy.