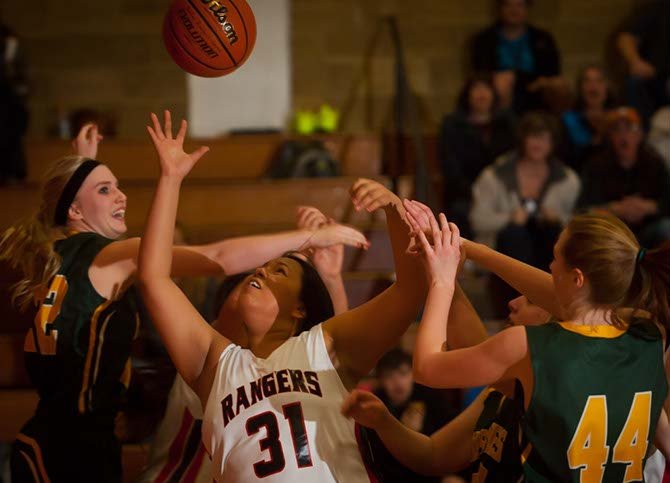 Roxanne O'Neal scored a season-high 16 points, Zoe Morelli added 10 and the South Wasco County Redside girl's basketball team used the first three quarters to impose their will in a 46-19 blowout of Central Christian Saturday in Maupin.
"I thought the girls came out ready to play and jumped on them early," said SWC head coach Ron Townsend. "It was good to see them bounce back from Friday's tough game."
In the opening quarter, the Redsides created all of the distance they needed in a 16-4 spurt.
After runs of 13-4 and 9-0 in the second and third quarters, SWC was in control with a cushion of 38-8.
Added to the exploits of O'Neal and Morelli, Sonya Schmitz and Lisa McNamee rattled off six points each, and the duo of Kyra Shannon and Joy Kelly had four points to the scorebook.
SWC (8-10 overall, 4-4 league) hosts Griswold at 6 p.m. Friday.
After that, the Lady Redsides head to Moro for a Big Sky matchup at 6 p.m. Tuesday versus Sherman (9-7, 3-2).