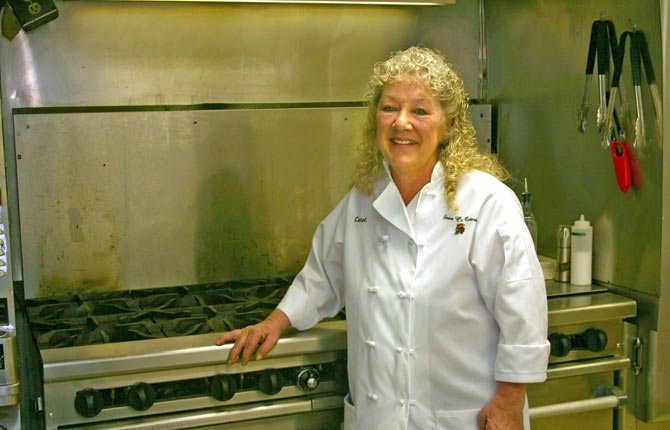 Instead of bringing home dinner on a bun, Carol Malcolm of Four C's Catering is offering to whip up some home-style comfort food that can go directly from her kitchen to home.
In addition to its regular catering services, Four C's is offering Comfort Foods To-Go with a stress-free selection of entrees every month that can be picked up, warmed up and enjoyed.
"My original thought process was to help the elderly who want to continue at home as long as they possibly can," Malcolm said. "So many of them shouldn't be cooking anymore, but they have to eat."
But Malcolm heard from others that busy working households might find ready-to-go meals helpful, too. Malcolm offers one different entrée each day. All meals include a potato or rice, vegetable, gourmet garden salad, potato salad, coleslaw, etc., a dinner roll and butter (pasta dishes include salad, roll and butter). "It's a complete meal, family-style, everything is prepared fresh," Malcolm said.
Examples of entreés scheduled for February include Italian sausage pasta, wild rice-stuffed cod, baked pork chops in mushroom sauce and Polynesian chicken.
Malcolm takes orders for meals three days in advance, which gives her time to shop for the number of orders needed.
"So when you're sitting down and making your shopping list for work, you can decide what day you don't want to cook based on your schedule," she said.
The food comes in biodegradable containers that can go directly to the microwave or the freezer, so the meals can either be eaten that day or frozen and ready for a day in the future.
The meals are ready for pick-up between 3 and 6 p.m., or they can be delivered for an additional $5 fee.
Meals are scheduled Mondays through Thursdays. The menu for February is now on the Four C's Catering Facebook page. Orders should include number of servings requested and may be made by contacting Malcolm by phone at 541-993-1704 or by email at fourcs@char
ter.net.