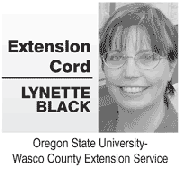 Summer: long days, singing birds, crowing roosters, mooing cows, baaing sheep, grunting pigs, lots of chores, gardening and outside activities including camping! Summer = 4-H = camps and the county fair. Some of my most heartwarming memories are of 4-H camp (including the 1½ hours in the bus singing camp songs on the way to camp, funny but I don't remember anything about the trips home, zzz) and the county fair.
Though a few of the 4-H camps for 2014 have already occurred, including 4-H Camp Morrow and the Business of Babysitting (last Monday 15 middle and high school youth gained the knowledge and skills needed to run a successful and safe babysitting business), we still have many day camps with spots still available. Camps with space include: living the life of a pioneer during Pioneer Camp (July 15), learning to take awesome photos in Picture Perfect camp (July 16), developing cooking skills in the Slice, Dice, Simmer and Shred camp (July 22), learning the science behind and the techniques to survive Natural Disasters (July 21), and learning to build and program robots in the Lego Robotics Camp (July 28). All these fun, engaging and summer-approved learning opportunities run from 9 a.m. to 3 p.m. Stop by the Wasco County Extension Service at 400 E. Scenic Dr. (Building 2, 2nd floor) to register.
Then there is the event every 4-H member has been waiting for: the 2014 Wasco County Fair.
This is the 100th year of the Wasco County Fair being held at Hunt Park in Tygh Valley, so this year the fair is even more special.
Four-H members work all year in anticipation of the fair. They cook, decorate cakes, sew, knit, and crochet; create jewelry, art and wood products; make leather belts, wallets and bridles; collect bugs and butterflies; tie flies, take photos, and share their knowledge with others through educational displays and speaking contests. They raise animals of all kinds and share them with others through a variety of classes and contests.

Our 4-H members would like to share their knowledge and skills with you. We invite you to the Wasco County 4-H Horse fair scheduled for Sunday and Monday, Aug. 10 and 11 and the Wasco County Fair Thursday through Sunday, Aug. 14-17.
For more information and a complete schedule for camps and the county fair contact Lynette Black, OSU Extension Service, Wasco County, 4-H Youth Development, 541-296-5494.