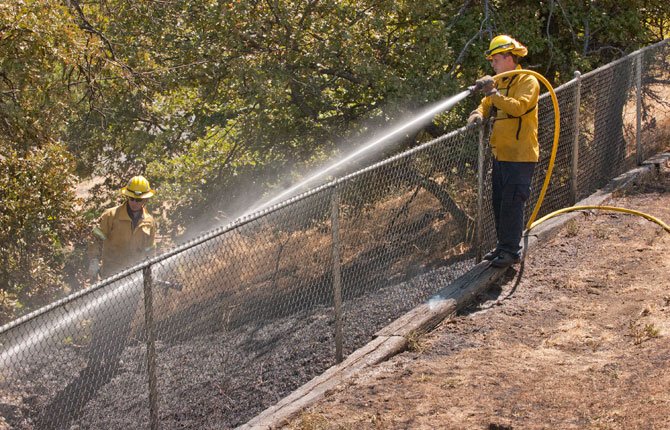 Crews from Mid Columbia Fire and Rescue and Dallesport fire stations quickly extinguished a brush fire on lower Mill Creek Saturday morning, July 5.
The fire appeared to have ignited in grass below the south end of the pedestrian bridge, located off Sixth Street behind Mama Janes restaurant.
Crews responded to multiple brushfires over July 4, including a small hedge fire on Reservoir Road and brush fires in Dallesport.
Near midnight, a grass fire was ignited by private fireworks being set off at The Dalles Dam overlook. Suspects fled the scene.
Crews from Mid Columbia Fire and Rescue, Dallesport and Columbia Rural Fire District responded to the fast moving fire, which traveled up Pleasant Ridge and into the Five Mile Creek area before being extinguished.