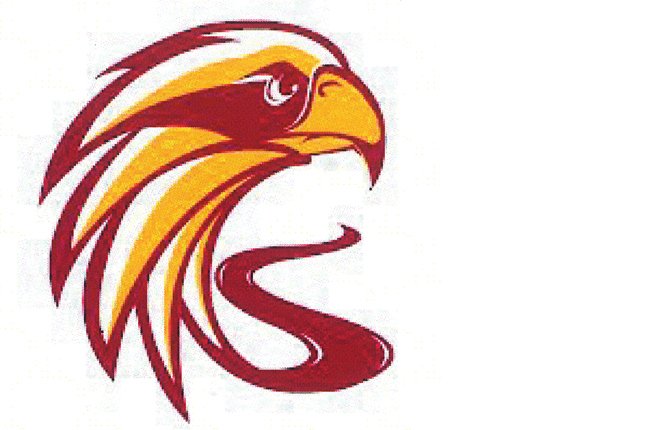 School board members postponed adopting a final mascot design until a review of current logo offerings and potential revisions can take place at the next District 21 meeting scheduled for 6 p.m. July 10 in the Wahtonka campus library.
Board members expressed doubts about the design submitted for approval at the June 26 meeting and complaints about the process through which it had been selected.
"It just seems funny to me that we engaged in this huge, collaborative selection process for the mascot itself, and then decided to make one or two people in charge of coming up with a single design we're just automatically expected to approve," board member Eric Nerdin remarked.
"Staff took the public's designs and worked with professional graphic artists to see what portions of those designs could feasibly be incorporated into the new logo," Superintendent Candy Armstrong said.
"A tremendous amount of work has been done with multiple graphic artists and designers trying to get something we could finalize and send for approval."
Armstrong reported that while many different designs had been generated over the last month, district staff had faced a number of roadblocks in their attempts to obtain a simple logo that also accurately resembled a Riverhawk.
"There were many beautiful designs submitted to us by community members," she said, "but some of them were so detailed, they just didn't lend themselves well to a logo."
More than 15 separate designs were relayed to The Dalles High School Principal Nick Nelson and Athletic Director Mike Somnis for review, many of which, both agreed, appeared less than what they'd hoped for.
Many of the designs appeared either overly complex, unprofessionally done, featured physically inaccurate representations of an osprey, or a combination of all three, Armstrong said.
According to Nelson, the final selection made by staff and approved by both he and Somnis appeared the most suitable overall.
"When you're talking about readability, what you need is something that's good and simple, and that's why I like it," Nelson said when asked for input on the chosen design. "We reviewed all of the logos as they came in," Somnis told board members. "And there hasn't been any other that's really caught my eye besides the one that's in front of you."
Somnis said each design was evaluated based on how well it complimented school colors and sports uniforms and how easily recognizable it would be even from a distance.
"None of the staff want this to be something we just railroad in here," Armstrong said.
"A lot of hard work has been put into this already, but we want the board to be comfortable in their decision. It's something that's going to be here for a long time, so that's very important to us. That being said, we're just asking to not have the process continue on longer than it needs to. We are under a real time constraint, which means the logo needs to be finalized as soon as possible."
"I'm never going to be very comfortable with the idea of turning an assignment over to someone only for that person to think that no matter what they do, it will be approved," Nerdin said. "That's just rubberstamping, and I don't think it's the board's place to be given only one choice and then be expected to approve it because there just 'isn't enough time.' That's not the role of a board and that isn't democratic process."
Vice Chair Carol Roderick said while she, like Nerdin, expected to be presented with more than one design option to choose from, she was willing to approve the one selected for the board's consideration, provided several alterations were made.
"I trust Nick and I trust Mike, so if they say there weren't any others that really stood out to them or that they thought would have been really outstanding, I believe them. We've worried the mascot to death at this point, but I do think it's important we at least have the opportunity to make some alterations to the one we have before approving it."
Board members John Nelson and Dean McAllister agreed that while they thought the selected design was acceptable, they too would be willing to postpone the final decision to allow time for a review of the design options.
"Personally, I'm pretty comfortable with this," McAllister said, gesturing to the staff's final submission. "I hear what Eric's saying and I don't want to be a rubber stamper either, but I also don't want to micromanage."
Board members who expressed an interest in reviewing the previously submitted designs were emailed the images, and Nerdin said he would work alongside Somnis to bring a recommendation to the board for final approval at the next meeting. At least four variations of the district's staff-approved mascot logo are expected to be presented.