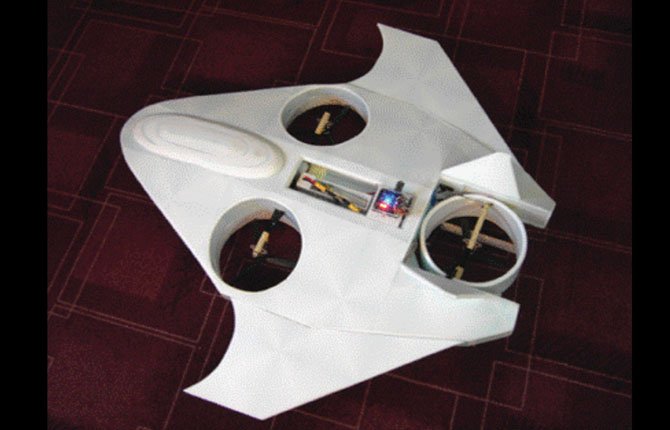 Unmanned aerial vehicles (UAVs) are to the future of the industry what biplanes were to jets.
That was the message delivered by Ben Berry, CEO of AirShip Technologies Group, Inc., while visiting Wednesday with commissioners from the Port of The Dalles.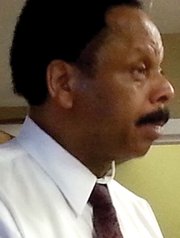 Commissioner Dave Griffith invited Berry to The Dalles to tour the Chenoweth and Columbia Gorge Regional Airport industrial parks and to update commissioners on the state of the UAV industry.
Berry illustrated the point with a breakdown of the intricate economy behind AirShip's unmanned aerial and submersible systems.
"Ben's company is not too far from launching a really exciting product," Griffith told the commission.
The company designs and manufactures unmanned vehicles for commercial, civil and defense purposes and is looking for about 20,000 square feet of space to assemble the aircraft. The parts for the vehicles are assembled at other companies throughout the Pacific Northwest, including Real Carbon Inc. in Hood River which manufactures the carbon-fiber fuselage.
It has 292 advance orders for its new product.
"We're looking at space in Oregon and we're trying to be with other companies in the UAV market," Berry said.
The vehicles, which can be as small as a 3-foot wingspan, are powered by "clean tech," Berry said, a solar film created by Ultra Devices. Other companies provide other pieces of the puzzle.
Unlike many of the defense UAVs seen in the media, AirShip's ray-shaped vehicles employ vertical takeoff and landing. The wings are used for lift and the lateral rotors provide a windmill effect to power the vehicles in flight.
"They're capable of 30- to 90-day flight duration," Berry said, a big difference from the common 45-minute to 4-hour durations of combustible fuel or battery-powered devices. "When you have long flight duration, you can put up services: intelligence, surveillance, reconnaissance."
However, he said the vehicles are not designed to look into people's backyards. Laws recently passed in Oregon and other states limit what they can be used for.
The AirShip Endurance V2 and V5 are designed to transition from UAV to UUV — underwater unmanned vehicle — use in brutal operational conditions. The vehicle can be submerged at depths of up to 900 feet and uses specially designed extended-use batteries. Berry said he is working with the Defense Advanced Research Projects Agency (DARPA) in connection with these vehicles, in which he plans to use honeycombed titanium.
"There's only one other submersible we know of and it's launched from a submarine tube," Berry said. "It's more of a jet and costs multiple millions of dollars. Our question is how can we do the same thing at a cheaper price point."
As his simile about biplanes illustrates, Berry says the unmanned vehicle industry is in its infancy. While California would like to position itself at the center of the industry, Oregon has similar designs and fewer regulatory barriers. He said he wants to continue communicating with the legislatures to make sure the industry gravitates to the Pacific Northwest.
Commissioner Greg Weast asked Berry what it would take to bring his company to The Dalles.
"It would depend on having a cluster of aeronautic systems in the area," Berry said. Other issues would include availability of suppliers, worker skill sets, cost of property, legislation and politics.
Berry is looking for an available building to locate his assembly plant, which isn't available yet at the Chenoweth Business Park or the airport industrial park in Dallesport. The company and its executives are now based in McMinnville and Berry said vacant Evergreen Aviation space in that city is looking attractive.
However, Berry said the industry has a big potential to grow in the Pacific Northwest.