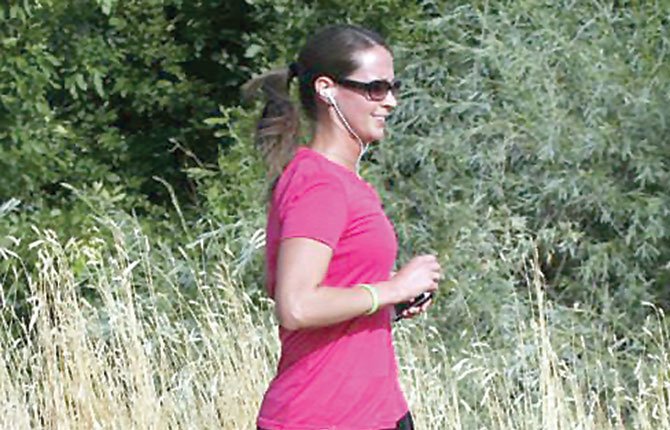 From the depths of grey skies earlier this spring, 138 harriers strapped up their sneakers and braved the summer sun for quality markers at the inaugural Fourth of July Rocket run held at Lewis and Clark Festival Park in The Dalles.
Spanning across the three classifications, the overall times were impressive given the weather conditions.
The most competitive finishes were put forth in the 3k event with The Dalles Wahtonka High School graduate and Northwest Nazarene University track standout Luke Conklin storming the field for first place in the men's division with a final time of 12 minutes and 20 seconds.
Right behind Conklin was Jason Sallee, who scored second place in 14:22 and Logan Ensbury rounded out the top-3 with his 17:12.
On the women's side of the bracket, Cameo Samaia hardly broke a sweat in the 3k field with a first-place rally of 17:27.
Ashley Bitterfield secured second place with a reading of 19:16, and Maria Schumock had a respectable output of 23:43 for third place.
Joe Dougherty took control in the 5k classification by moving past the group in a time of 23:44 for top recognition.
Danny Hunt placed second in 25:57 and Mike Dietrich burst onto the running scene for third place in 26:58.
The Dalles cross country and track athlete Emily Morin dominated the women's 5k field in a brisk 22:59 to hoist a top trophy, inching past teammate Avery Cardosi by a mere six seconds.
Cardosi was on Morin's heels to secure second place in 23:05, and Mimi McDonell strutted her stuff for third place by stopping the watch in 25:13.
If Charlie Remington keeps up at this running pace, he may need to purchase a new trophy case.
Remington continued his starring role in the 10k classification with an eye-opening marker of 36:24 for first place, besting David Bandel by more than eight minutes overall.
Bandel was no slouch on the trails and he came through with a personal record of 44:26 for second place. Taking third place in the standings was Justin Brock, who put out a quality outcome in 51:39.
In the same quality standard as Remington has set for himself, Erin Ford is in the same stratosphere in the women's realm, as she did not blink an eye against the group with a solid time of 44:35.
Michelle Lawrence maintained her positive role on the circuit with her finish of 48:44 for second place.
Making her marks for third place in the record books was Amanda Hoey with her reading of 53:19.
NEXT TOP STORY: Gas tax before The Dalles city council Monday