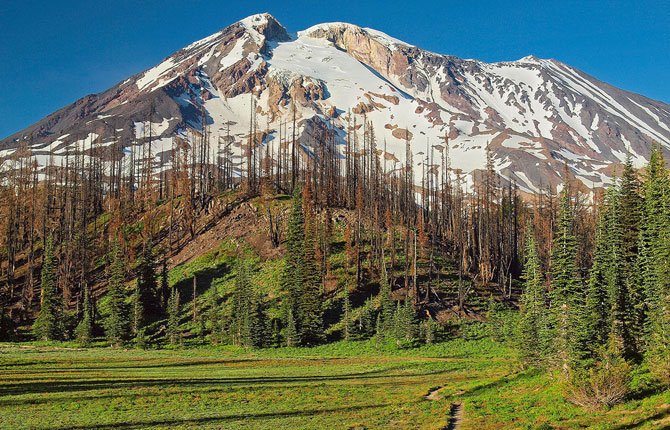 The annual Mt. Adams Hiking Day, sponsored by the non-profit Friends of Mount Adams, is scheduled for Saturday, Aug. 9, featuring five hikes following trails of varying difficulty on four sides of the 235 square-mile mountain.
Led by board members knowledgeable about the area's natural and cultural history, the hikes are free, open to the public and most still have openings.
The hikes range in length from an easy 3-miler to the Hell Roaring Canyon Viewpoint via Bird Creek Meadows, to the most difficult — an 11-miler to the Adams Glacier moraines. Less difficult hikes include a 6-mile loop around and through the Bird Creek Meadows from Bird Lake, an 8-miler to an unnamed lake on the west side, and a 9-miler to Horseshoe Meadow via Stagman Ridge on the southwest side.
The deadline to register is Thursday, Aug. 7. For a detailed flyer describing the five options, including registration information, go to www.mtadams friends.org, or call Darvel Lloyd, coordinator, at 503-251-2784.