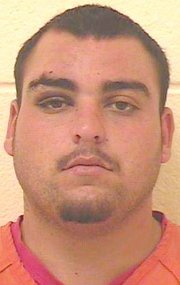 The Wasco County Sheriff's office, assisted by The Dalles City Police, arrested Juan Carlos Navarro, 20, in connection with an orchard camp shooting July 13 on Pleasant Ridge Road.
Navarro is being held at Northern Oregon Regional Corrections on five counts of unlawful use of a weapon, two counts of second-degree assault and one count of felon in possession of a firearm. His bail has been set at $260,000.
As this case is ongoing, it has yet to be determined what the motive is behind the shooting. Members of the public are encouraged to contact the sheriff's office if they have additional information on the case by calling Det. Sgt. Scott Williams at 541-506-2580.
NEXT TOP STORY: Chilling Out