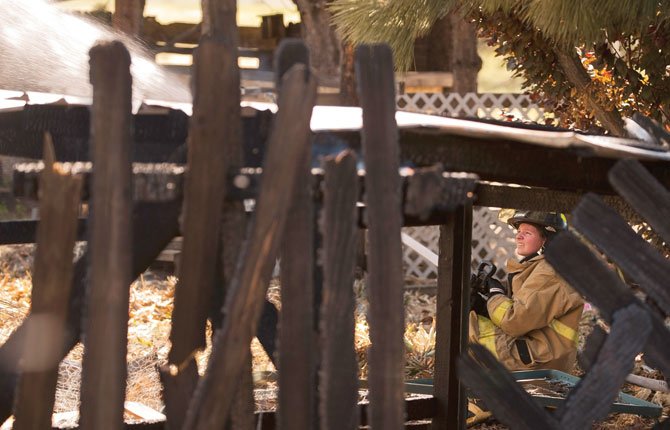 A firefighter wets down the face of a garage and a partially burned fence in the 300 block of Sixth Street in Dallesport Wednesday afternoon. Mrs. Clough, who lives in the home, said her daughter went outside, saw flames and heard crackling by the garage.
Clough got everyone out, leashed the dog and went outside with her cell phone, the land line being dead. "The fire truck was already here." The fire had already been reported by an employee at the nearby post office.
The home, only five feet from the downwind side of the garage, was undamaged. Cause of the fire was unknown.
NEXT TOP STORY: Containment nears on White River Canyon fire