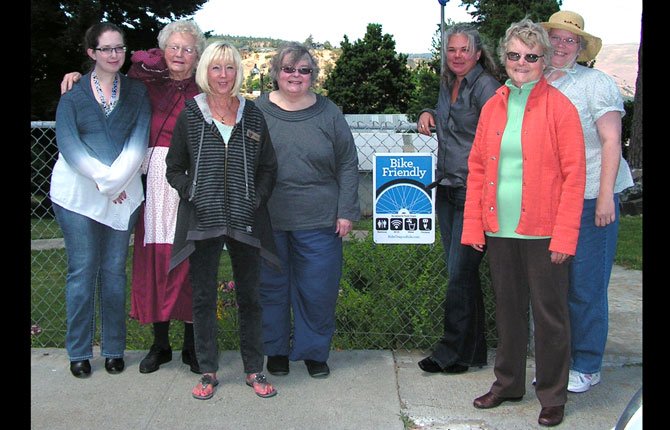 Hospitality events set
Hospitality U is hosting its first Hospitality Tourism Industry Night tonight, July 23, from 5 to 7 p.m. at the Sunshine Mill.
The event is an opportunity for professionals in the hospitality industry and people interested in learning more about the tourism industry in The Dalles for an evening of networking and learning about what the town has to offer visitors.
Participants can play The Dalles Trivial and win prizes.
The Dalles Area Chamber of Commerce has also scheduled six upcoming Hospitality U sessions in August and September:
Friday, Aug. 15, 7-8:30 a.m., Portage Grill
Tuesday, Aug. 19, 5:30-7 p.m., Fairfield Inn and Suites
Thursday, Aug. 28, 11 a.m.-12:30 p.m., Cousins Restaurant
Thursday, Sept. 11, 3:30-5 p.m., Petite Provence
Tuesday, Sept. 16, noon-1:30 p.m., Cousins Restaurant
Wednesday, Sept. 24, 7-8:30 a.m., Fairfield Inn and Suites
Find out more or sign up by calling the chamber at 541-296-2231.
What's the business value of hospitality?
According to Lisa Farquharson, chief executive officer of The Dalles Area Chamber of Commerce, it's worth more than good will. It's worth dollars and cents. And the lack of it can cause a big hit to the bottom line.
In promoting the Chamber's Hospitality U training, Farquharson uses the example of two grocery stores in local competition with one another. One day, a customer at Store A who spends $600 a month at the store leaves a shopping trip feeling slighted by one of the store's employee and decides to switch to Store B. That's a loss of $7,200 a year.
The customer also tells 10 of her friends she is leaving and why. If those friends decide to take even half of their shopping to Store B, too, that's another $36,000 a year in lost revenue. If those friends each decide to tell 10 of their friends, 100 total, and that 100 decides to reduce their Store A shopping by even 25 percent, that's another $180,000 a year. That brings the total loss to $223,200 per year, all because of a perceived slight by one employee.
That's one reason why Farquharson believes hospitality training can be of benefit to local businesses. It also is aimed at helping assure that visitors to the community have a good experience and want to stay longer or come back again.
"The purpose of this program is to create a well-informed, responsive and enthusiastic workforce that is knowledgeable about entertainment, dining, lodging, recreational, cultural and shopping options and experiences in and around The Dalles," Farquharson writes in letters about the program. "The hope would be that the employees would then impart this information to visitors in order to entice them to stay in The Dalles longer."
Several local businesses have sent all their staff through the program, including Big Jim's Drive In, Fort Dalles Museum, Maryhill Winery and the City of The Dalles finance department.
Participants who successfully complete one of the hour-and-a-half training sessions and produce a certificate of completion of the Oregon Tourism Commission's "Q" online customer service training will receive: a wallet card attesting to completion and acceptance as a member of the "Sunsational Dalles Guides," a coupon book of local offers they can use to familiarize themselves with local businesses, a guide badge and recognition in the chamber newsletter.
"Not only will all visitors remember your business as one of the most friendly, informed and helpful they encountered, which will encourage repeat business, but the referrals your employees give will be reciprocated all over town by other businesses whose employees have gone through the program as well," Farquharson said. "The Dalles will gain a reputation as a town that is 'visitor friendly'. Word of mouth will spread and encourage more visitors and local shoppers."