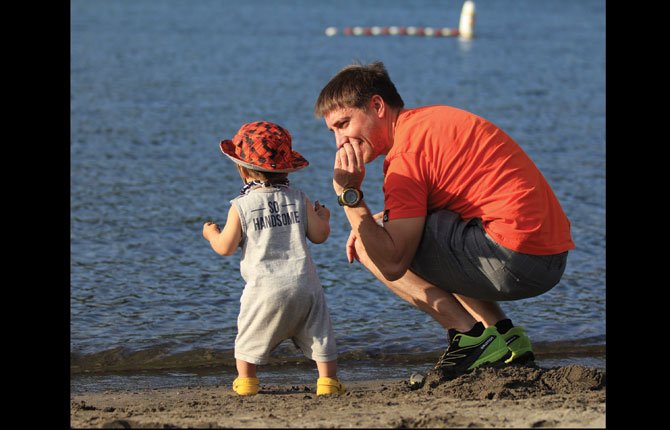 Eight photos have been selected as winners of the Columbia Gorge Parenting Education Awareness photo contest.
The winning photographers are Mayra Avila,
Paloma Ayala, Aileen Castro, Lori Epstein, Irene Fields and Laura Whitney.
You can see all the winning photos at facebook.com/the nextdoorinc or view them on display at The Dalles-Wasco County Library through July and Hood River Library in August.
Photographers submitted 51 photos. Judges Jennifer Erickson de Heredia, John Rust and Trudy Townsend selected the winning photos based on the engaging interaction of an adult and child, and catching a fun, endearing moment.
"The pictures I chose are reflective of my best memories, going along on some of my dad's crazy adventures, which proved to be great for my life," Rust said. "This made me resilient, tough and not afraid to try something new. Kids are no reason to stop having fun!"
The photo contest and display bring attention to the
importance of parenting in a child's life. According to Nancy Johanson Paul, Parenting Education Coordinator at The Next Door, "Parents and child care givers who are active in learning about a child's personality, child development, positive discipline, teaching values, and engaging in nurturing interaction will raise happy and healthy children."
At The Next Door's parenting education series starting in early October, parents will learn ways to parent so their children are secure, confident and ready to be successful in school.
The more parents and caregivers know, the happier and healthier their child will be. Warm, sensitive and responsive care provides the best foundation for healthy brain development, experts say.