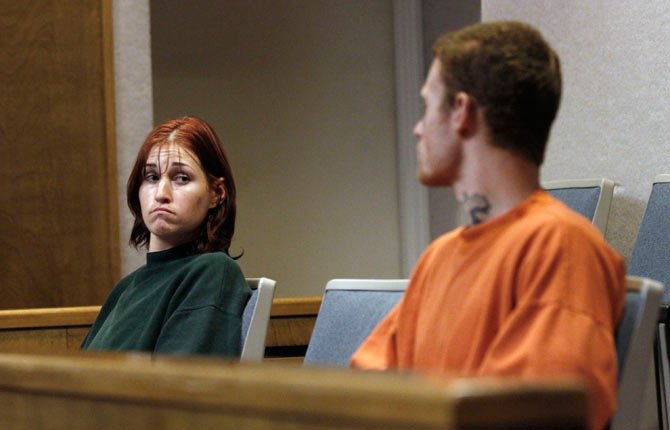 PORTLAND, Ore. (AP) — A 32-year-old woman has been sentenced to five years of probation for helping a couple get rid of a victim's vehicle during a three-state killing spree.
Kimberly Wyatt pleaded guilty in April to helping David "Joey" Pedersen and his girlfriend Holly Ann Grigsby dispose of a Jeep belonging to Pedersen's father. The father was one of four people killed by the couple in 2011.
The Oregonian says (http://is.gd/Am0GDj ) Wyatt on Wednesday offered a tearful apology before she was sentenced in federal court in Portland.
Pedersen pleaded guilty in April to two counts of carjacking resulting in death. The white supremacist is to be sentenced at an August hearing to life in prison. He previously pleaded guilty to murder in the slaying of his father and stepmother in Everett, Wash.
Grigsby received a life sentenced earlier this month.
---
Information from: The Oregonian, http://www.oregonlive.com