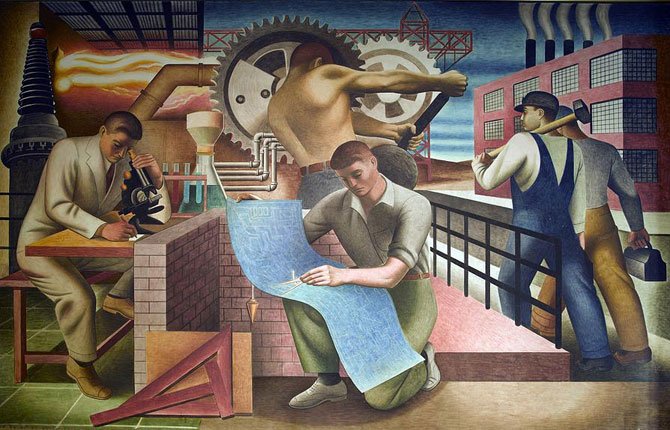 Grants Pass Daily Courier, July 24:
If last week's debate between incumbent Gov. John Kitzhaber and challenger Dennis Richardson was any indication, we may be headed into a general election campaign that misses the forest as it concentrates on the trees.
It's common for the first gubernatorial debate of the general election season to be hosted by the Oregon Newspaper Publishers Association, as part of its annual convention. This year was no exception. This is usually a low-profile affair, which is just as well. It gives both candidates a chance to test-drive some of their campaign themes to see what kind of reaction they get.
Kitzhaber sparred with Richardson, a state representative whose district includes part of Josephine County, on issues ranging from education reform to the state's failed Cover Oregon health care exchange website.
Who knows, maybe Kitzhaber's traditionally overwhelming support in the populous Portland metropolitan area means this race is over before it starts. Maybe not. But if Richardson wants to have a serious shot at denying an unprecedented fourth term to Kitzhaber, he's going to need to swing for the fence rather than playing small-ball with criticism of the Cover Oregon debacle and Kitzhaber's stand on Common Core standards for public schools.
The candidate who deserves to win this election will be the one who best outlines a vision that will allow the rest of the state to climb out of the hole left by the Great Recession to the same extent that Portland already has.
This will be Richardson's true challenge, if he is to have a shot at taking down the only three-term governor in Oregon's history. And, providing such a vision for the rest of Oregon is something Kitzhaber should feel obligated to include in his 2014 campaign.
The disparity between what is happening in the metro area and what is happening out here in the provinces should make everyone more than a little uneasy. In spite of a setback in June, Portland is far outpacing rural areas of the state when it comes to economic recovery.
The unemployment rate in the Portland metro area is now down to 6.1 percent, after spiking at above 11 percent at the height of the recession.
Meanwhile, here in Josephine County the rate remains stubbornly high at 9.7 percent, the same as the rate in nearby Klamath County. Some rural counties are even worse off than Josephine — for example, both Curry and Crook counties still have rates above 10 percent.
Whether working toward economic improvements in rural Oregon is a winning strategy when election day rolls around remains to be seen. Still, it's a debate that needs to take place before the gap widens any further between the two states of Oregon.
READ NEXT TOP STORY: Letter to the editor: Pondering questions