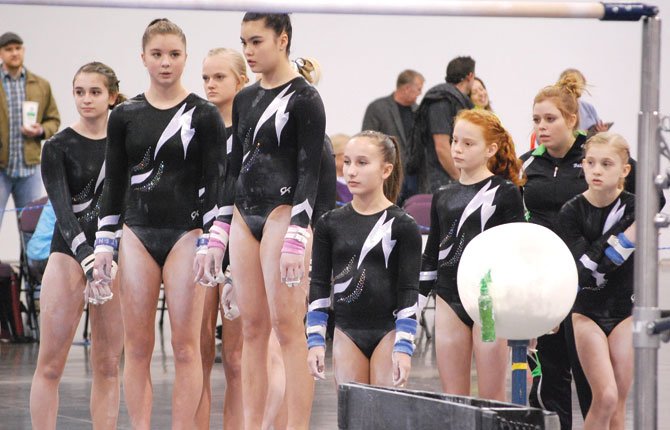 Local gymnast Audrey Hinatsu climbed her way to the top this spring advancing to the 2014 Women's Junior Olympic Level 9 Western Championships in May.
The 15-year-old was able to capture third place on beam at the Boise meet.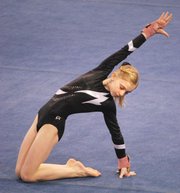 "Out of 25 states this side of the Mississippi, my sister came in third on beam with a 9.575. She is a Western Champion," said her sister Elizabeth Hinatsu. "Not bad for her first season at level 9. I couldn't be prouder."
It was a battle for Hinatsu to get there.
She had to fight her way into the Western competition. She bested more than 100 athletes at the Region 2 Gymnastics Championships in Helena, Montana in April to earn a spot on the region-2 team, comprised of the best from Alaska, Hawaii, Idaho, Montana, Oregon and Washington.
Taylor Sugg, level 8, also made it to the regional event where she scored a fifth place all-around of 36.8.
Hinatsu's strong finish capped a successful season that brought many personal records and growth to a team that continues to increase in strength and numbers.
Coaches Mike and Candy Smith said they are proud of the Riverside team and the personal effort and sacrifice the athletes have made to achieve success on and off the mats.
The optional team had an "intense season" with 10 meets, said Candy Smith.
The season culminated for most with the state optional championship in Salem March 21.
Hannah Carrociolo led the team with a first place all-around score of 36.625.
Her well balanced rotation brought scores in the high 8s and 9s.
Also at level 7, Emma Smith took second place on vault with a 9.3.
Elena Cardosi and McKenna Bailey both had fourth-place finishes; Cardosi on vault and Bailey on beam.
Sugg was third all-around with a 36.275, her best score coming on floor with a 9.4.
Hinatsu took second on beam with a 9.35. Sugg and Hinatsu's performance garnered them a spot at the Region 2 Gymnastics Championship. Also at the state championship, graduating seniors Hannah Hinshaw and Cedar Willey were honored for their achievements in gymnastics.
Prior to the state championship, Riverside gymnasts and their parents braved intense winter storms across the Northwest to compete.
Taylor Sugg, at level 8, started the season with a first-place, all-around finish of 36.2 at the National Judge's Cup in Tacoma in January.
Elena Cardosi also took a first at the competition with a 9.35 on bars.
On Jan. 25, Carrociolo led the team at the Rock 'n Roll Classic in Portland. She took first-place, all-around with a 34.925.
Hinatsu elevated her routines at the Pacific Edge Challenge in Newport in February. She ended her rotation with an all-around 35.85 for first place.
Elena Cardosi got amped for Coeur d'Alene, busting out an all 9s routine for a 37.325 all-around finish at the Great West Gymfest.
During the same competition, Hinatsu, Cedar Willey, Cardosi and Emma Smith made it into the meet's "Big Show Finals" where both Smith and Hinatsu took first place on beam.
Riverside Gymnastics Academy is a nonprofit with recreational and competitive programs for boys and girls.
For more information on membership and events, go to www.riverside-gym.org or call 541-993-8625 or visit the gym at 2221 River Road, The Dalles.