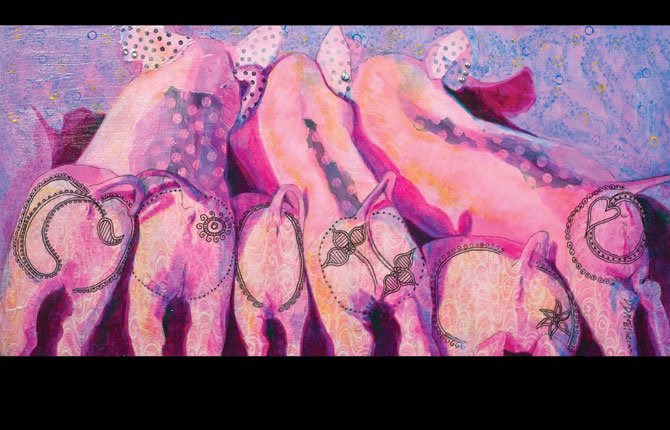 FARM ANIMALS are the focus of The Dalles Art Center's June exhibit. The reception was well attended.
The show features six artists: Featuring: Lettie Young - Mixed 3-D Media and poetry, Kelsey Dobo - Assemblage, Diana McElheran - Collage and Linda Swindle - Watercolor.
An opening reception was held Thursday, June 5, from 5 - 7 pm and was well attended. Host was Brook Rimington.
The show is sponsored by Foster and Young, and runs through June 28.
The Dalles Art Center is located in the historic Carnegie Library at 220 E 4th St., The Dalles. Phone is 541-296-4759. Hours are Tuesday-Saturday 11am - 5pm and admission is free.