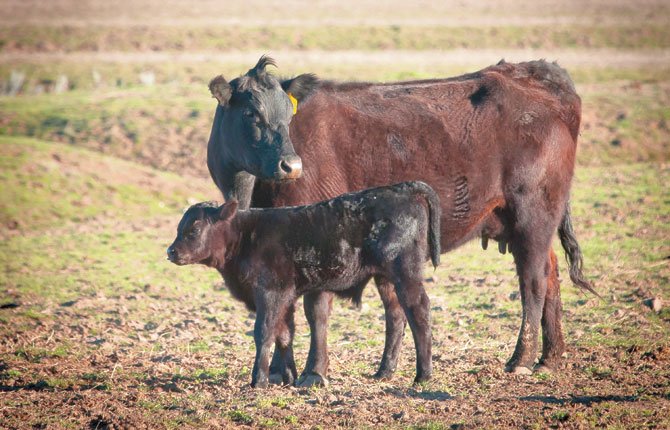 I hope you have been reading the series in The Chronicle about ranching and farming lifestyles. The author writes from an admitted non-agricultural background and asks questions like any average American that is now four generations removed from the farm.
So far she has focused on issues around ranching and, in particular, two ranchers, Keith and Mike, noting their lifestyles while sharing their frustrations at how their daily routines are being directed by others with limited understanding of issues it has taken them years to learn.
For example, many folks believe there should be no cattle on public lands. What they don't understand is especially for us living in an area with less than 30 to 35 inches of annual rain, we live in what is described as a "brittle environment" and brittle environments break down quicker from non-use than they do from use.
The old cowboys knew to "graze half and leave half" if they wanted feed to be available next season. That old wisdom was tested and it was reported that if you graze 50 percent of the plants, leaving the rest, the plant would regrow itself using only 2 percent of its root energy reserves.
Take an extra bite off that same plant, i.e. grazing 60 percent and suddenly it jumps to 80 percent of the plant's root energy reserves to regrow and survive. It gets even worse if you continue grazing the plants even further. You can overgraze an area with a single animal but you restore an area using a herd of grazers.
Now the old standard resource for range management was one of "rest and recovery" with extended rest periods beyond 40 years. They tested the theory of resting then kept waiting for the recovery without realizing it was their resting that expedited deterioration of the system.
When something is left alone for extended periods of time, it atrophies. If I was going to race a marathon (this is purely hypothetical), sitting on a couch for six months before would not do me any good, no matter how honest my intentions to do the race. I should be out training to get in shape. Otherwise, those muscles and energies I need will atrophy.
Some rest is good, but extended too long it doesn't help the range plants, it kills them. A research project in south county compared grasses on plots that were rested (as in Conservation Reserve) and similar ground that featured grazing management. We put over 700 cows on a piece of 60 acres and compared that to the non-grazed, cattle free land.
After four years, the grazed grass was thicker, produced significantly more seed from more seed heads, had three times the root system and produced twice as much forage.
The high intensity allowed us to manage the grass over short duration so that every plant was bitten once (50 percent use) but stock were removed before they could hit that plant with a second bite (60 percent or more use). We also had more new plants produced in the grazed side than in the rested side.
That's because the high intensity-short duration used the "herding effect." Putting on that number of stock means you have many hooves tilling the soil surface with less visible impact. Soil, especially in brittle conditions, tends to produce lichens in a fine coating that binds the soil's surface. This is strong enough that it will repel rainfall, meaning you have more water running off and removing topsoil, the rhizosphere plants need to survive. Plants begin to "pedestal" where they are holding on by their roots while the soil around them quietly disappears.
The hoof action of a herd breaks up those lichen surface binders, allowing more water to infiltrate and less to erode.
And grasses that aren't used produce less forage. That is critical not only for livestock but also for wildlife, both as feed and as shelter or for nesting. If the plant is not grazed, it produces less grass the next year, about 40 percent less useable forage, meaning it takes more acres to feed or support fewer animals.
You can see the older plant stems in the plant as the older stuff has a dead, stiff, gray appearance not a green healthy one. The next year, the old "wolfy" material takes up even more space, creating competition for sunlight energy. Not only does that plant produce less total forage (green, healthy and nutritious forage) but animals, domestic and wild, will consume even less as the wolfy material pokes them in the nose.
Another research study showed that just three dead wolfy plant stems inserted into a green healthy plant, will result in a change of use as animals will nibble around the edges of the plant.
As the amount of wolfy material increases it pushes the new growth further away from the plant center, making it weaker. Eventually, the plant dies. Non-use does not save a piece, it kills it.
So applaud our ranchers for being sustainable, active environmentalists. And stay tuned for the next exciting episode of local agricultural living appearing in a paper near you.