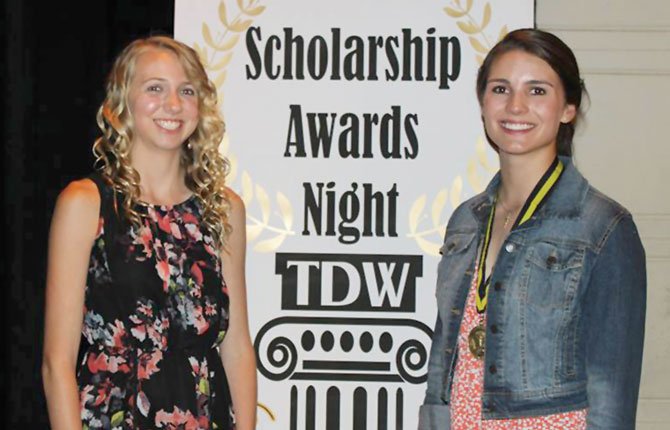 In front of a capacity crowd at The Dalles Civic Auditorium, TD athletic director Mike Somnis was Master of Ceremonies for the All Sports Awards Show.
Among the list of awards handed out were Male and Female Athlete of the Year, Top Scholar Athlete, Sportsmanship Awards and Hall of Fame honors.
Mark Johnson and Marta Gamez stepped on the stage to accept their awards in the Vince Peickert Sportsmanship Award.
Emily Bailey and Olivia Starks were lauded as Female Scholar Athletes, and both Joe Linebarger and Connor Shortt received a plaque as the Male Scholar Athletes.
Bailey and fellow TD graduate, Zach Nerdin, were recognized as The Dalles' Athlete of the Year.
Bailey completed her awards trifecta by earning a special place in The Dalles High School Hall of Fame, along with fellow seniors, Nolan McCall and Clay Copper.
In all, there were 14 athletes highlighted as three-sport letter recipients, led by seniors Morgan Triperinas, Johnson, Nerdin, Austin Wilson and Angel Esiquio.
Morgan Goslin, Timarra Roth, Olivia Starks, Ruthie Ford, Sierra Watson, Lori Cimmiyotti, Kellina Coy, Molly Nelson and Eli Holeman were some of the other standouts appreciated for their three-sport participation during the 2013-2014 sports year.