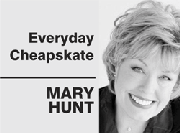 I travel a lot. I can't claim to be an expert on how to earn, maintain and redeem frequent flyer miles, but I have learned a lot from those who are.
First rule of air travel: When it comes to travel by any mode, especially air, do not assume anything. Always check the fare you are quoted, and then re-check.
Recently, American Airlines, where I hold the bulk of my travel miles, merged with US Airways. For months now, as I am booking a reservation at AA.com, I can see which flights are US Airways and which are AA. Curiously, both airlines maintain their individual websites.
Today I needed to book a flight to Phoenix AZ. I started at AA.com. The best deal I could get: $332 round trip on US Airways flights. I put it on hold and opened a new browser window for Kayak.com, to search and verify that I had the best dea. The result: Not exactly. In fact, Kayak.com returned the identical US Airways flights at USAirways.com — same airports, same times, same flights — for a total of $138 round trip. Wow.
I opened a third browser window and went to USAirways.com and typed in my information. Sure enough, Kayak was correct. I booked the trip for the stated price of $138 in full, all taxes included.
Miles expire. Miles expire in most U.S.-based airline programs after 18 months of no earning or redemption activity. I can easily extend my expiration dates. The airlines want me to do that by booking a trip somewhere. But it is easy to keep my miles active without flying. Sometimes, all I need to do is earn or redeem one mile to reset the clock. I have done this by buying a $1 iTunes song or downloading the airline's shopping toolbar. Somewhere on every airline's website, you will find the conditions under which your account will remain alive.
Policies change. Travel rewards with AA frequent flyer miles used to be so easy. Now I have to pay huge fees to share miles with family, and the fees to book a "free" rewards trip have gone up as well. It's much harder these days to find flights with reward seats available due to blackout dates and airlines flight cancellations. It used to be that a regular round-trip reward trip cost 25,000 frequent flyer miles. Now, it is not unusual for a flight to require 40,000 or even 60,000 miles.
Delta recently announced travel will be rewarded by how much you spend, not how far you travel and I expect other airlines to follow.
Mary Hunt is founder of www.DebtProofLiving.com, a personal finance member website.