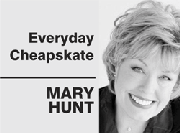 If you're confused by the world of digital books and eReaders, here's a quick tutorial to get you up to speed: An "eBook reader," also called an eBook device or eReader, is an electronic device that is designed primarily for the purpose of reading books and periodicals in a digital format, rather than flipping the paper pages of a book, newspaper or magazine. The most popular eReaders are Amazon's Kindle and Barnes and Noble's NOOK. Some smart phones such as the iPhone and Droid can also function as an eReader, as can your computer, whether that's a PC or a Mac.
Once you have the device, the software you need to read eBooks is free. You can go to Amazon.com or BarnesandNoble.com for free downloads of these companies' particular eReaders. Once you are set with the proper software, you're ready to download digital books, which are priced typically around $10 per book.
But before you start running up a big tab buying eBooks, check out free eBooks now available for your digital reader:
Project Gutenberg. This organization has been busily digitizing books with expired copyrights, making them free to the public. Currently more than 36,000 titles are available as free eBooks, just sitting there waiting for you to download them at Gutenberg.org.
Girlebooks is your resource for classic and contemporary eBooks by female writers (mostly in the public domain) available in multiple eBook formats for your iPad, iPhone, Kindle, NOOK or other eReader or even as a .pdf download. Most books are free. A few other books range from $.99 to $2.99. One summer reading favorite is available for free, "The Enchanted April" by Elizabeth von Arnim. Other authors include Jane Austen, Charlotte Bronte, Willa Cather, Elizabeth Gaskell and many others. The books are a cut above those available at a similar sites, as Girlebooks have beautiful covers and include an active table of contents (something that's not so easy to find in other versions of free public domain eBooks).
Amazon Kindle. At this writing, "Jane Eyre" (Kindle Edition) by Charlotte Bronte is a free download at Amazon.com. So too is "The Secret Garden," by Frances Hodgon Burnett, the story of a bratty orphan transformed by a magical, forgotten garden on her uncle's English estate. To discover which Kindle books are being offered as free downloads at Amazon.com, just go to the Kindle Store and type "free Kindle downloads" in the search bar. This changes from day to day, so check back often.
Barnes and Noble NOOK Books. You'll need to search a bit at Barnesandnoble.com, but your diligence will turn up more than 100 titles now available free for your NOOK reader.
Cookbooks. If you like free recipes and eCookbooks, you can find them at CentslessBooks.com. You will need to give up your email address, but it just might be worth the ever changing offering of eCookbooks and other eBooks as well.
Classics. OpenCulture.com has 600 free eBook titles waiting for you, including classics from authors like Agatha Christie, Charles Dickens and Jane Austen.
Audio Books. If you'd like to sit back and listen for a while, an audio book might be just the ticket. Check out ChristianAudio.com, where every month one premium audio book is available as a free audio download for your iPod, smart phone or computer. Don't worry — you'll be able to get the proper software as well, for free. Also take a look at FreeClassicAudioBooks.com and Lit2Go.com for impressive collections of classic books available as free audiobooks.
Would you like to send a tip to Mary? You can email her at mary@everyday
cheapskate.com, or write to Everyday Cheapskate, P.O. Box 2099, Cypress, CA 90630.