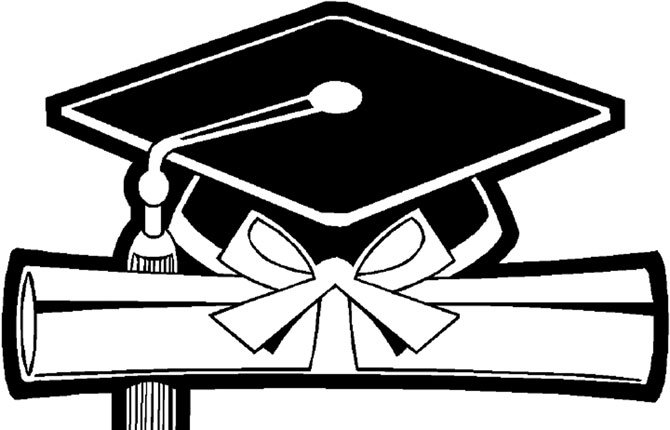 Education is not the filling of a pail, but the lighting of a fire."
—― W.B. Yeats
Intellectual growth should commence at birth and cease only at death."
― —Albert Einstein
Hundreds of Mid-Columbia students were handed their diplomas over the past few weeks, signifying the completion of a stage of their education, either high school or college.
For most, hopefully all, this won't be the end to their educational journey.
With their proof of education in hand, some may have what they need to pursue their future economic security, but that's only the start. Most employment today requires ongoing education to maintain currency with today's professional trends and transformations.
Most people who have been employed for any length of time have seen technological and market transformations that have demanded continuing education or even complete re-education.
For example, the Baby Boomers who are retiring in droves right now didn't have any idea what a personal computer was when they started working, or a CD-ROM or a flash drive. Today, most businesses can't run without those things. These inventions revolutionized the workforce and anyone who didn't learn how to use them was quickly left behind.
Around the same time those workers were starting on their first jobs, the timber industry was one of the biggest industries in Wasco County, employing hundreds of workers. Today, timber is a ghost industry in Wasco County and the people who used to rely on it have been retrained for other employment.
The same is true for most of the aluminum workers who once helped filled local business coffers.
Over the course of these new graduates' careers, they too will face professional changes that will demand that they adapt if they hope to thrive.
But career isn't the only reason to become a lifelong learner.
Learning is an important contributor to life satisfaction.
Whether it's art, gardening, science or other pursuits, lifelong learning can help in the creation of a richer, fuller, more expansive life.
It is important to our public life, too. The maintenance of our way of life demands an informed and educated electorate. It is particularly important in the face of the new opportunities that emerging technologies have afforded us.
Every day, scientific and technological discoveries present the world with more opportunities — to do right and to do wrong. As citizens, it is our civic duty to strive to understand the world we live in so that we may be fit to govern it.
Many of the educational opportunities the classes of 2014 will be afforded in the future — now, in fact — will be outside the boundaries of bricks-and-mortar institutions.
With a skyrocketing demand for trained workers, for example, most of those institutions are reaching beyond those limitations to teach more students how to interact with today's world.
The Internet itself presents an educational revolution, spreading the seeds of learning out like a smorgasbord for all to feast upon, if only they can distinguish the healthy sustenance from the junk food.
Never before in our history have more educational opportunities been available to so many. The classes of 2014 — and the rest of us for that matter — need only to take advantage of them.