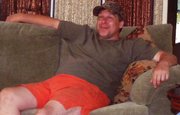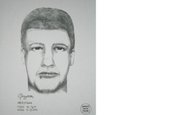 To the editor:
The family of Scott Erlenbush is facing the second anniversary of his brutal murder in just a few months. They miss him in all aspects of life. Scotty was an important part of his family. He was a son, husband, brother, father, stepfather, uncle and nephew. They all miss him so much, words can't describe the depth of their loss.
When he was a little boy, he enjoyed playing with his GI Joes. He never had a bad thought of anybody and could talk to a stranger like he was a brother. If someone said something bad about Scotty, he would just say "it's okay." He was so easygoing and never rushed through his life, but it was cut way too short. Their hearts were broken when he was taken from them. We shared so many family times of togetherness with Scotty and now when they gather there is a terrible void without him in their lives.
Scotty's family is looking to their community to help find the person responsible for his murder. They are hoping that someone knows something or has heard something that can help the authorities find the person who committed this heinous crime. If anyone knows anything, no matter how small the detail, it may be just the piece of information the authorities need to bring the responsible party to justice. Scotty's family desperately needs closure in this matter.
Scotty was murdered Aug. 24, 2012, at 9:45 p.m., between the old post office and The Dalles Motel, behind Clock Tower Ales. Anyone with information relating to the crime can contact Crime Stoppers of Oregon at 503-823-4357 or www.crimestoppersoforegon.com for a reward. Anonymous tips can also be related at 541-296-1613. Ask for Jamie. Scotty's family is grateful for any help to bring this crime to resolution.
Carrie Humphrey
Dallesport