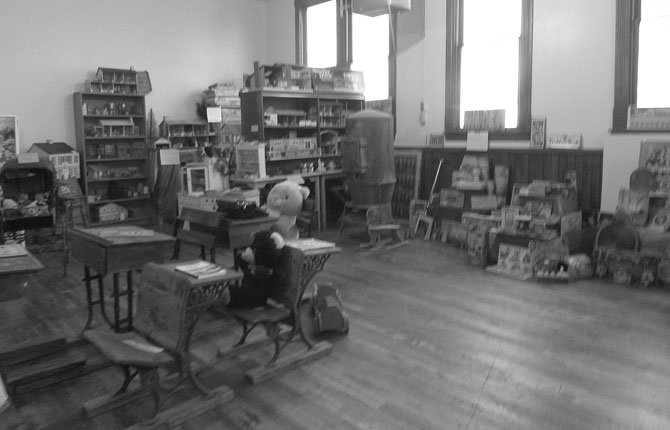 Shaniko, once the largest inland world shipping center in the world, invites members of the public to make their own history June 21 and 22, at Shaniko's Pioneer Days.
Join in the celebration of pioneering and pioneers of the famous wool center and one of Oregon's most active ghost towns.
The event kicks off with a parade Saturday at 11 a.m., then for two days presents the town history in murals, scavenger hunts, family activities, pioneer games, self-tours and gunfights by the Shaniko Shooters.
A fundraiser lunch by the Chamber of Commerce is planned for noon to 2 p.m. for $7, which includes a serving of beef stew, roll, cookie, watermelon and a drink. Visit the coal-forge blacksmith downtown, and the new Shaniko Game and Toy Museum at the schoolhouse from 11 to 3 pm.
Saturday evening only, a Shaniko Preservation Guild barbecue dinner is $10 starting at 6 p.m. followed by free cowboy music by Bob Connolly around the campfire starting at 7. Bring a guitar and join in.
In addition to the Shaniko Shops that offer everything from antiques to ice cream, old-fashioned candies to history books, visiting vendors will have hand-made knives, wool, fiber and natural products, paintings and photography, "skinny" coffee, pioneer bonnets, homemade pie and more.
Come to Shaniko for an informative, fun and educational weekend.
Camping is free on the streets of Shaniko. For more information, call the Shaniko event line at 541-489-3434.