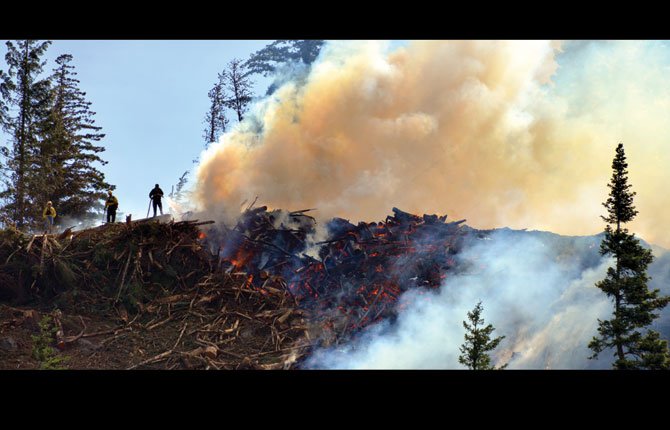 Estimated size of the Owens Fire reported June 18 south of Hood River has been revised downward to about 12 acres.
The blaze spread rapidly in dry logging slash, then slowed as it exhausted the hot-burning fuel source.
Oregon Department of Forestry and U.S. Forest Service firefighters achieved 10 percent containment by early afternoon, with full containment expected by 6 p.m. Thursday, June 19.
The fire is burning on forestland owned by Hood River County 12 miles south of Hood River. Steep, rugged terrain on part of the site posed a challenge to firefighters constructing line around it.
Forest conditions are extremely dry across most of Oregon, and recreationists should be especially mindful of fire safety, according to Oregon Forestry officials.