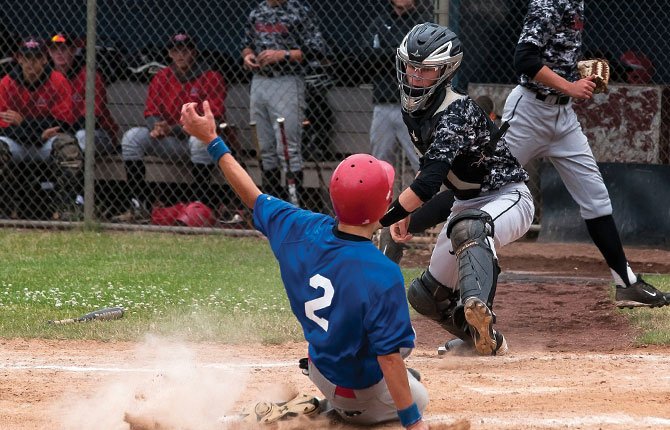 About the only thing Wednesday's Columbia Gorge Hustlers "AAA" game had in common with the ones the Legion team had played the day before is the fact that they took place on a baseball diamond.
While the Hustlers romped past the Vandals Tuesday in Irrigon, shutting the team down in five innings with double-digit hits in both halves of a doubleheader, Wednesday's contest was a tightly controlled pitcher's duel that didn't go the Hustlers way against the Showtime at Battleground, Wash.
The Hustlers lost the game 2-0
Both pitchers were stingy with the hits they meted out. The Hustlers' Austin Wilson struck out six, walked one and gave up five hits, none of them for extra bases. Reliever Colton Walker struck out one and walked one. Winning pitcher Olstlad for the Showtime allowed the Hustlers only three hits, striking out 11 and walking one. Nolan McCall, Reggie Sargent and Dakota Walker picked up the trio of Hustler hits.
The Showtime used a passed ball and stolen bases to good effect to help bring their two runs home.
The Hustlers are home at Quinton Street ballpark Monday, June 23, starting a doubleheader at 4 p.m. against the Capital City Selects 18U team. They'll be back on the road Thursday, June 26, against Prosser High School.